Obama: US and Europe need to be united in sanctions against Russia
10:55, 12 December 2014
World
U.S. President Barack Obama has said he doesn't support the introduction of additional sanctions against the Russia by the U.S. Congress without the agreement of its European allies, Russian information agency TASS reported on Thursday.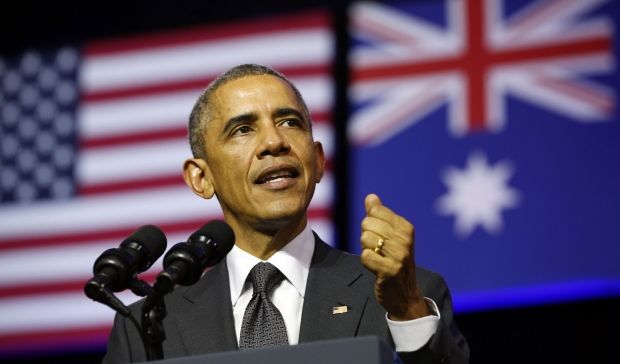 REUTERS
"Such an approach could lead to disagreements between the United States and the European Union and is unlikely to change the policy of Moscow," he said at a meeting of the Export Council attended by U.S. business leaders.
"Therefore, the United States and Europe need to be united on the issue of sanctions against Russia," he said.
"If Moscow sees that the coalition between the United States and the EU has no cracks, it will eventually realize that the price of Western sanctions for the Russian economy could outweigh the strategic benefits that it can get as a result of its policy towards Ukraine," Obama said.
If you see a spelling error on our site, select it and press Ctrl+Enter