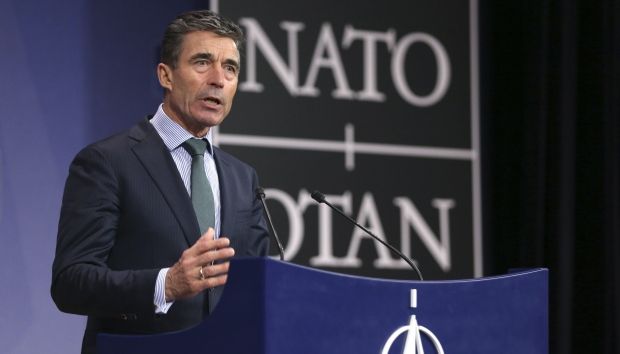 REUTERS
"I would like even to say that we feel frustration about the situation around Russia," Rasmussen said.
"In my first speech as NATO secretary general I indicated that NATO and Russia could create a strategic partnership. We agreed on this at the summit of NATO and Russia in 2010. Today Russia considers NATO as its opponent, and I am very disappointed. I think the scenario of conflict between Russia and the West will extend over decades. These estimates can be changed by one factor - the price of oil, which is able to reduce the period of the conflict.
"The Russian elite need an image of an external enemy to hide their failure in the modernization and reform of Russian society.
"The conflict won't end in Ukraine. Russia needs frozen or open conflicts in order not to allow neighboring countries to join NATO and the EU. The model is clear: Russia believes that the EU and NATO will not let new countries join if these conflicts are not resolved."