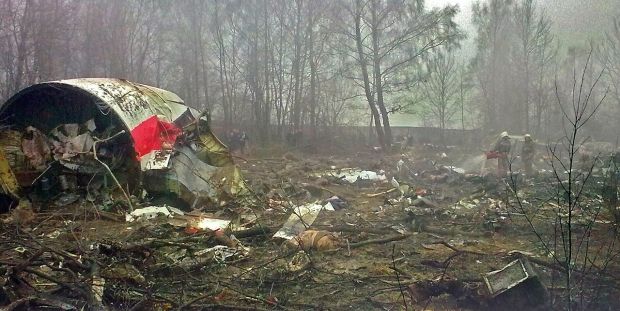 wikimedia.org
Russia's Investigative Committee has given Polish prosecutors the green light to visit the site of a plane crash which killed Poland's president eight years ago.
Poland's prosecutors will also be allowed to see the wreck of the plane, as reported by Radio Poland.
The exact date a Polish team will head to Smolensk, western Russia, is still unknown, but wPolityce.pl said it may be in the coming weeks.
Read alsoRussia rejects Poland's crash reconstruction bid in Kaczynski probe
On April 10, 2010, a Polish plane carrying then-President Lech Kaczyński, his wife, and 94 others – mostly political and military top brass – crashed while trying to land at a military airport in Smolensk.
According to a commission set up by Poland's governing Law and Justice (PiS) party to investigate the crash, the plane was probably destroyed by a mid-air explosion and Russian air traffic controllers deliberately misled Polish pilots about their location as the presidential plane was approaching the runway.
The PiS party is headed by Jarosław Kaczyński, twin brother of Poland's late President Lech Kaczyński.
PiS has long challenged an official report into the crash issued by the previous Polish government which cited a catalogue of errors on the Polish side, while also pointing to errors made by Russian staff at the control tower of Smolensk Military Airport.
A Russian report placed all the blame on the Poles.
Despite repeated requests from Warsaw, Russia has refused to return the wreckage of the plane to Poland.