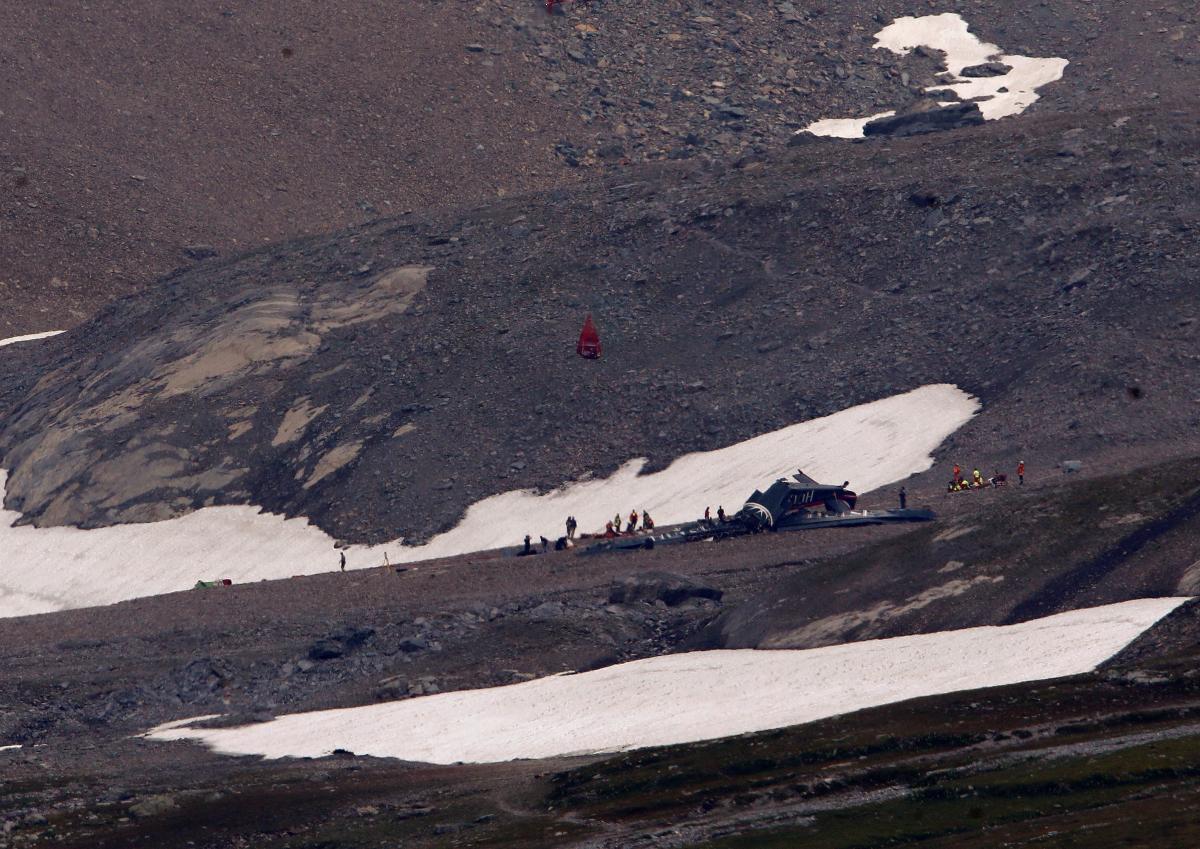 REUTERS
Up to 20 people are feared dead after a small plane crashed in the Swiss Alps.
Authorities have provided few details about those on board JU-Air's plane which crashed on the west side of the Piz Segnas mountain in the canton of Graubuenden on Saturday, according to Reuters.
Vintage plane's crash in Switzerland killed all 20 on board, police say
Local media and aviation websites have reported that the plane, which seated 17 passengers along with two pilots and a flight attendant, was fully booked and that no one survived.
Police confirmed that the crashed plane was JU-Air's JU-52 HB-HOT aircraft, which aviation websites said was flying from Locarno near Switzerland's southern border to the airline's base in Duebendorf, Zurich.
Read alsoPlane crash in Swiss Alps kills four – media
"The JU-Air team is deeply saddened and is thinking of the passengers, the crew and families and friends of the victims," JU-Air said on its website on Sunday.
The airline was established in 1982 and offers sightseeing, charter and adventure flights with its three mid-century Junkers Ju-52 aircraft decommissioned by the Swiss Air Force and known affectionately in German as "Auntie Ju" planes.
It said it was suspending flights until further notice.
The wreckage of the plane was in a basin at 2,450 meters (8,000 feet) above sea level surrounded on three sides by peaks, a Reuters witness said. Rescuers and helicopters were at the scene.
The cause of the crash, which occurred hours after a family of four was killed when their small plane went down further west in the Alps, is under investigation.