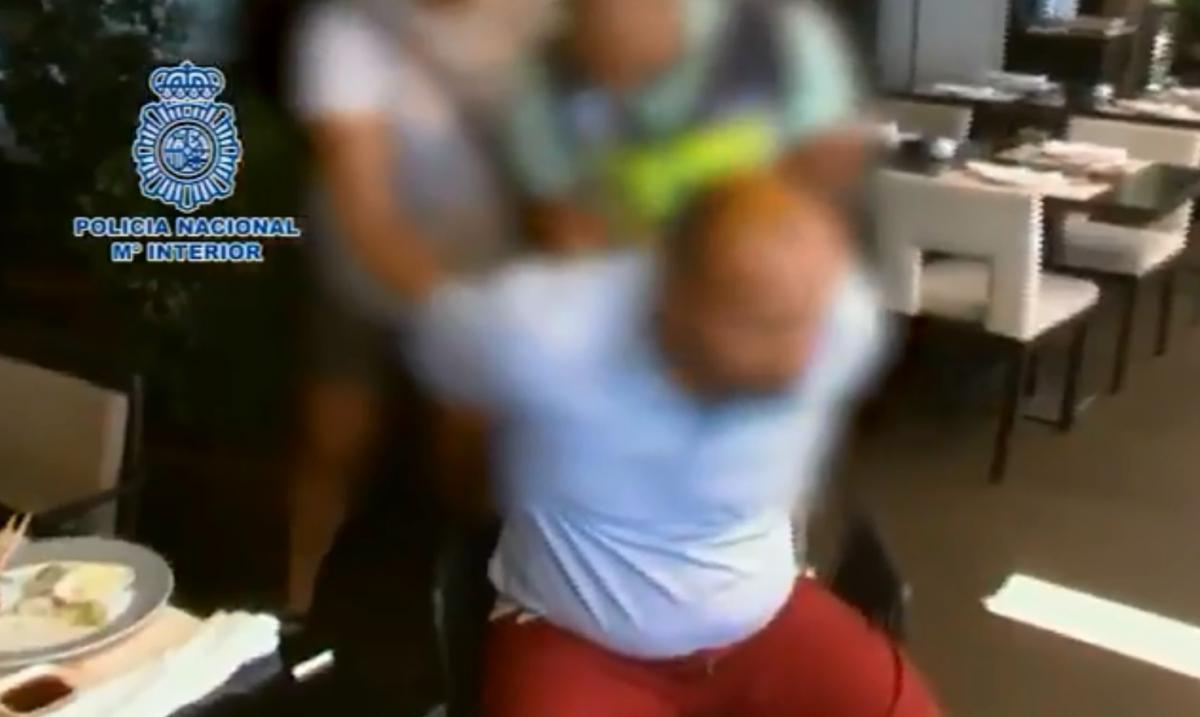 Twitter - Policía Nacional
Spanish police on Sunday arrested a man considered to be the third-highest ranking boss in the worldwide Russian mafia and two other high-profile mobsters while they were meeting to allegedly plot the murder of a rival clan member as a show of strength in Europe.
According to a police statement, the arrests took place in the southern Spanish city of Marbella, on the Costa del Sol, famous as a luxury tourist destination, according to EFE.
The three men were planning to restructure the crime ring that had been dismantled in a law enforcement operation in June, in which 129 people were arrested, among them seven "Vory v Zakone" ("Thieves in Law" in Russian), or elite underworld leaders stemming from countries of the former Soviet Union.
Read alsoSpain sees Russian interference in Catalonia separatist vote - Reuters
Investigators discovered that the suspects were planning to hold a "Skhodka" (a traditional meeting of mob kingpins) in which the Thieves in Law were allegedly going to order the execution of a member of a rival clan, which prompted the swift issuing of arrest warrants.
Following the arrests, police searched three residences and seized various documents and computers with information, as well as fake Polish and Ukrainian IDs with the names of those detained.