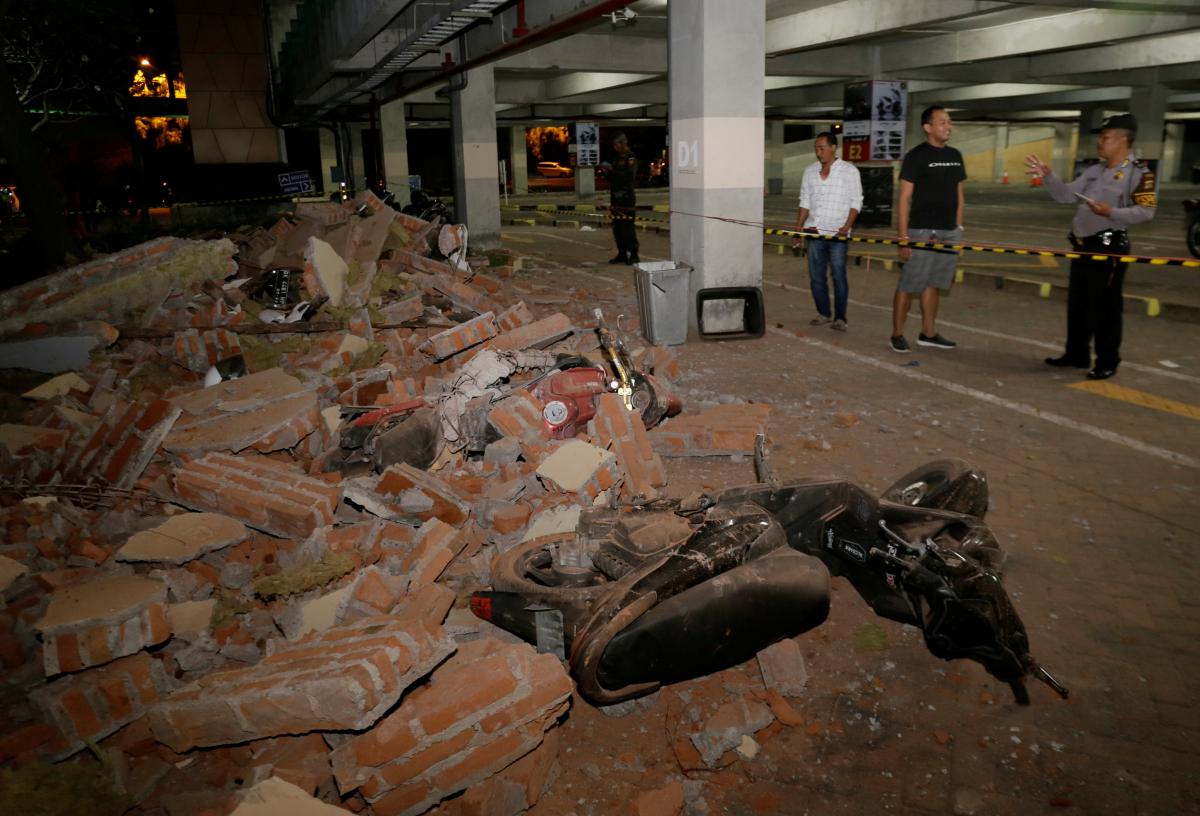 REUTERS
Rescue workers found chaos and destruction across the Indonesian resort island of Lombok on Monday after a magnitude 6.9 earthquake killed dozens and prompted an exodus of tourists rattled by the second powerful quake in a week.
The National Disaster Mitigation Agency (BNPB) said the death toll was expected to rise as information came in from areas where thousands of buildings collapsed or were badly damaged, especially in the north, the quake's epicenter, as reported by Reuters.
According to RFE/RL referring to local authorities, the death toll rose to 142 in recent hours.
Power and communications were cut in some areas of Lombok, and the military said it was sending in a vessel with medical aid, supplies and logistical support for the island.
Lombok was hit a week earlier, on July 29, by a 6.4 magnitude quake that killed 17 people, injured hundreds and briefly stranded several hundred trekkers on the slopes of a volcano.
Read alsoDeath toll reaches 49 from floods, landslides in Japan (Photos)
The Indonesian Agency for Meteorology, Climatology and Geophysics (BMKG) said that more than 120 aftershocks were recorded after Sunday evening's quake, whose magnitude the U.S. Geological Survey revised down to 6.9 from an original 7.0.
There were no foreigners among the dead and the number of injured stood at 209, BNPB spokesman Sutopo Purwo Nugroho told a news conference.
The tremor was so powerful it was felt on the neighboring island of Bali where, according to BNPB, two people died.
Indonesia sits on the geologically active Pacific Ring of Fire and is regularly hit by earthquakes. In 2004, the Indian Ocean tsunami killed 226,000 people in 13 countries, including more than 120,000 in Indonesia.