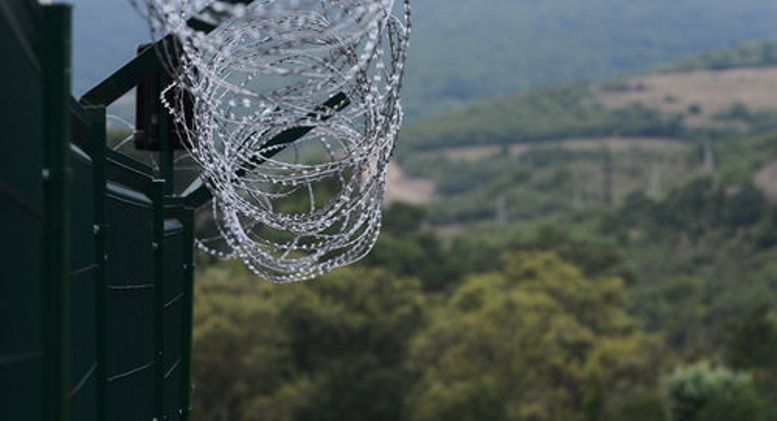 South Ossetia / Photo from kavkaz-uzel.eu
Ukraine, Latvia, Lithuania, and Poland have called on Russia to reverse the illegal recognition of the so-called independence of Georgia's Abkhazia, Tskhinvali/South Ossetia regions.
"…We continue to call on Russia to reverse its illegal recognition of the so-called independence of Georgia's Abkhazia and Tskhinvali/South Ossetia regions, to fully implement the 12 August 2008 Ceasefire Agreement, to engage in a constructive manner into the process of Geneva International Discussions (GID), and to enable access by the European Union Monitoring Mission and the international human rights monitoring mechanisms to the occupied territories of Georgia," the countries said in a joint communique commemorating the decade since Russian aggression against Georgia.
The document was posted on the Ukrainian Foreign Ministry's website.
The four countries reaffirmed their unwavering support for Georgia's sovereignty, independence and territorial integrity within its internationally recognized borders.
Read alsoRussian military presence in Abkhazia, South Ossetia violates international law – EU
"By commemorating the 10 years since the Russian aggression against Georgia, which has significantly impeded Georgia's economic development, we continue to call on the international community to stand united in supporting Georgia and to continue to demand that Russia fully and without any further delay implements its international commitments and starts honouring international law and the right of sovereign neighbouring states to choose their own destiny," the statement said.
According to it, Georgian people continue to demonstrate strong faith and trust in the European and Euro-Atlantic structures. "We reaffirm our strong support for Georgia's sovereign choice to pursue the ultimate goal of membership in the EU and NATO. Even with the occupation of 20 percent of its territory, Georgia has made very significant progress in implementing reforms and has become a reliable and exemplary partner of both the EU and NATO," they said.
"We reaffirm that NATO remains the cornerstone of our security and collective defence, and that our countries stand firm in solidarity, committed to develop our cooperation to address better all security concerns and contribute to the Alliance's tasks. In this context, we welcome the NATO Brussels Summit Declaration (11 July 2018), by which all 29 Allies reconfirmed that Georgia will become a member of NATO," the statement said.
The Russian military invasion of Georgia started on August 7, 2008.