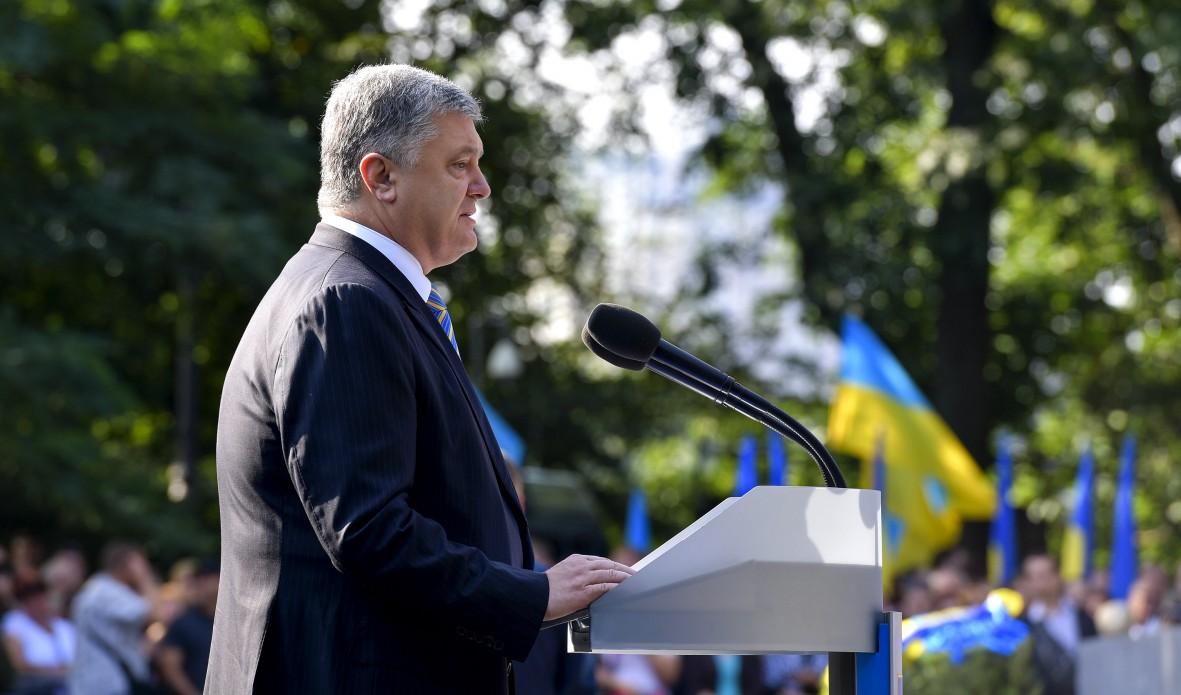 president.gov.ua
President of Ukraine Petro Poroshenko expressed sincere support for and solidarity with Georgia on the tenth anniversary of Russia's attack on this state.
"On this day ten years ago, the aggressive Russian machine decided to reveal its true essence. Moscow's brazen aggression against Tbilisi has become an illustration to the entire international community that the Kremlin is no longer going to live by the rules of good-neighborliness and respect international law," the head of state wrote on Facebook.
He stressed that for Moscow, more traditional are imperial ambitions and constant craving for the seizure of foreign territories.
Read alsoRussian military presence in Abkhazia, South Ossetia violates international law – EU
"No matter how clear this signal was, unfortunately, then not everyone heard it. Otherwise, there would be no aggression against Ukraine, torpedoing of the European and transatlantic peace and security, interference in internal affairs of the states the Kremlin still considers enemies. By our joint efforts, unity and solidarity, we will surely force the Kremlin to stop its aggression, respect international law, and we will restore territorial integrity of Ukraine and Georgia," the president wrote in a statement published in Ukrainian and Georgian.
As UNIAN reported earlier, on the night of August 8, 2008, Russian troops crossed into Georgia after Tbilisi tried to regain control over the self-proclaimed republics of South Ossetia and Abkhazia.
Read alsoUkraine, Georgia should become NATO members – Latvian foreign minister
As a result of the 5-day war, Russia recognized independence of these two Georgian regions and introduced additional troops and weapons to its military bases located in these territories.
All countries, with the exception of Russia, Venezuela, Nicaragua and Nauru, recognize these regions as the Russian-occupied territory of Georgia.
According to official data of the Georgian authorities, as a result of the 2008 war, more than 400 people were killed and over 2,000 were wounded.
Ukraine called on Russia to withdraw troops from the occupied Georgian territories.