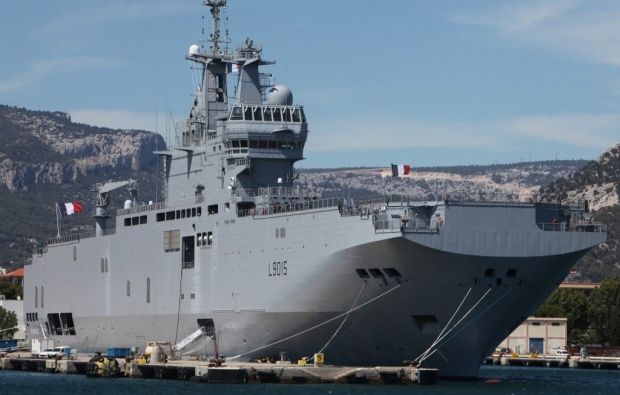 Photo by info-prom.com.ua
"In 2013, the growth of arms exports in France increased by 42%," the minister said.
"By the end of this year the exports of arms will grow more. This shows that there are still serious threats in the world, and that French industry works excellently.
"In particular, the French military industry exports submarines, satellites and other equipment, which are very expensive and which the French are good at building," Le Drian said.
At the same time, answering journalists' questions about the suspending of the delivery of two French-built Mistral-class helicopter carrier assault ships to Russia, the minister said: "We do not supply weapons to just anyone, and we have proved this."