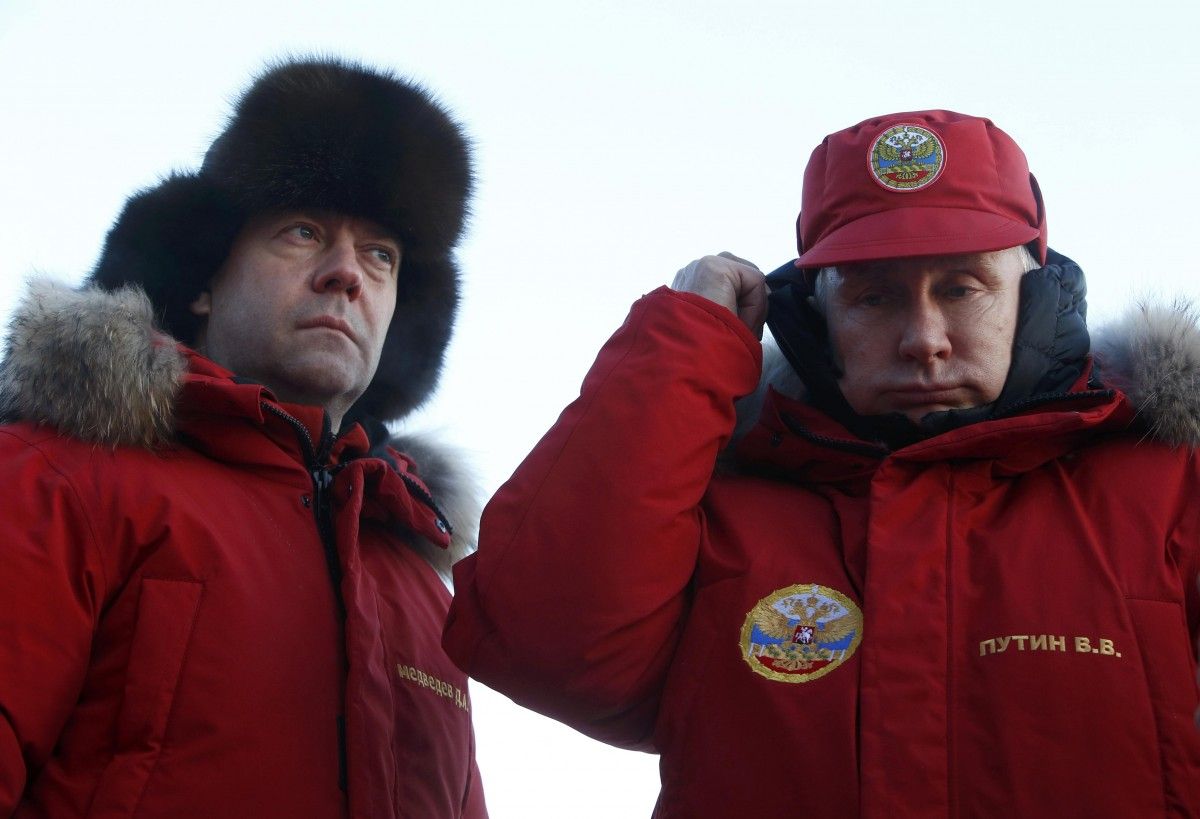 REUTERS
If Washington imposes a ban on banking operations or use of any currency, Russia will treat the move as a declaration of an economic war, Russian Prime Minister Dmitry Medvedev said.
The prime minister noted that in case the U.S. strengthens economic restrictions against Russia, the latter will have to retaliate by economic, political and other means, according to TASS.
"We'll have to respond to it accordingly – economically, politically, or by any other means, if needed," Medvedev said.
Read alsoU.S. sanctions looming: Aeroflot's shares fall 8%
He also suggested Russia had no fear of sanctions as the country had been "living under conditions of constant sanction pressure for the past 100 years."
As UNIAN reported earlier, the U.S. announced a new set of sanctions to be introduced against Russia after confirming Russia stands behind the nerve agent attack in the UK on an ex-spy Sergei Skripal and his daughter Yulia.
According to Reuters, the new sanctions come in two tranches. The first, which targets U.S. exports of sensitive national-security related goods, comes with deep exemptions and many of the items it covers have already been banned by previous restrictions.
The second tranche, which can be selectively activated after 90 days if Moscow fails to provide "reliable assurances" it will no longer use chemical weapons and blocks on-site inspections, is potentially more serious.
Read alsoRussia's ruble hits 2-year low in anticipation of new U.S. sanctions
According to the law, it could include downgrading diplomatic relations, suspending national flag carrier Aeroflot's ability to fly to the United States and cutting off nearly all exports and imports.
Foreign Ministry spokeswoman Maria Zakharova said Moscow had not yet received any official U.S. request to open up sites once linked to chemical weapons for inspection.