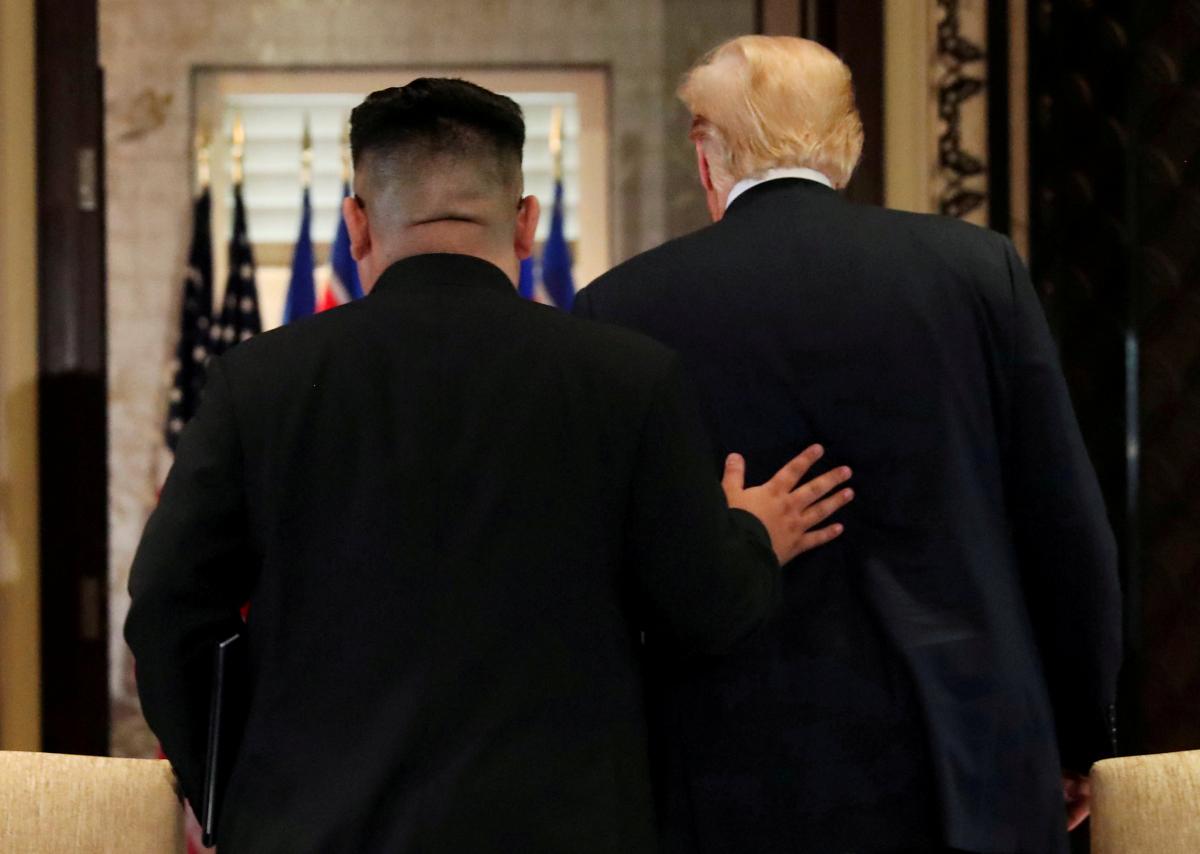 REUTERS
North Korea has rejected all proposals on denuclearization made to Pyongyang by the United States.
Read alsoNorth Korea says Pompeo talks 'regrettable' – media
"The United States has made, and continues to make, 'specific proposals for starting and proceeding to the end point of fully verified denuclearization,' including a timeline… North Korea has rejected all of these proposals, considering them 'gangster-like,'" CNN wrote, referring to senior diplomatic sources.
The brief document produced after President Donald Trump's June summit with leader Kim Jong Un included no time frame, no specific promises or milestones to meet, allowing both sides to interpret it as they wished.
As UNIAN reported earlier, a historic summit between the United States and the DPRK took place at the five-star Capella Hotel on Singapore's Sentosa island on June 12. U.S. President Donald Trump and North Korean leader Kim Jong Un held the one-on-one meeting with only translators present. The parties signed a joint document at the summit. As reported, the U.S. has committed to provide security guarantees in exchange for complete denuclearization of the Korean peninsula.
However, Trump noted that sanctions against the DPRK would be lifted only after complete denuclearization of the peninsula. He also said that North Korean committed to destroy a major missile-engine testing site.