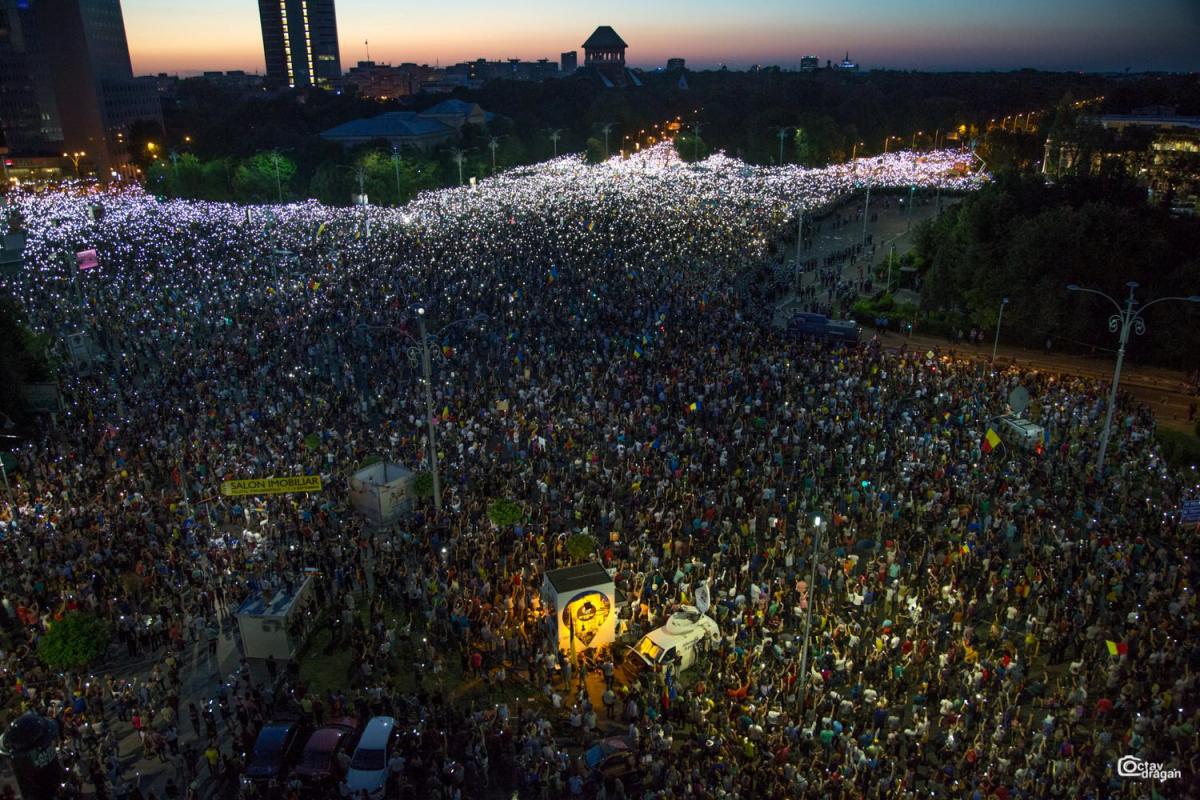 REUTERS
Thousands of Romanians rallied for a third day running on Sunday against the Social Democrat government in anti-corruption protests, demanding Prime Minister Viorica Dancila step down.
The protests in Bucharest and in several other major cities were peaceful, in contrast to the first night of demonstrations on Friday when riot police fired tear gas and used water canon on a huge rally in central Bucharest, with hundreds of people needing medical attention, according to Reuters.
About 15,000 people rallied in front of the government headquarters in the capital on Sunday, whistling, blowing vuvuzelas and shouting "Corruption kills! Resignation!" They also chanted "Thieves, thieves," waving Romanian, U.S., NATO and European Union flags.
Read alsoWhite nationalists dwarfed by crowds of counterprotesters in Washington - CNN
Peaceful rallies have repeatedly been held since the Social Democrats took power in early 2017 and tried to decriminalize several graft offences.
Earlier this year, ruling party legislators pushed changes to the criminal code through parliament, drawing concern from the European Commission and U.S. State Department. The changes are being challenged in the Constitutional Court.
Social Democrat leader Liviu Dragnea was sentenced to three and a half years in prison by the Supreme Court in June for incitement to abuse of office, a ruling which is not final as it is pending an appeal.