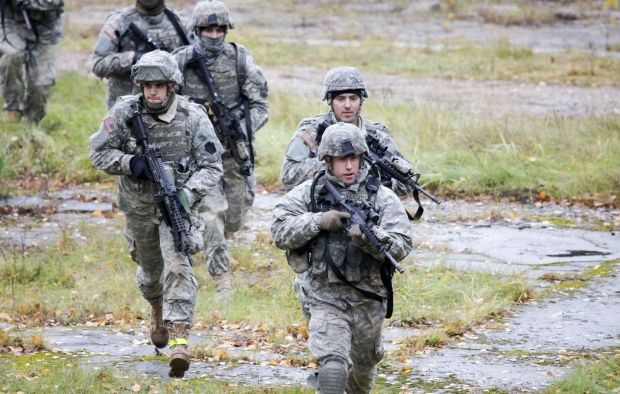 REUTERS
"The current efforts of the U.S. European Command as a part of the Atlantic Resolve operation are a demonstration of our commitment to the collective security of NATO, and long-term peace and stability in the region, particularly in light of the Russian invasion in Ukraine," the U.S. defense department spokesman said.
"At the beginning of the Russian aggression against Ukraine, the United States took immediate steps to show solidarity with its NATO allies," he said.
"In particular, we have increased our air, ground and naval presence in the region. We have also expanded and extended previously planned exercises."
"We are united in our efforts and challenges, and we continue to call on Russia to end its destabilizing actions in the east of Ukraine, to end the occupation and annexation of the Crimea, and to respect the Minsk agreements," the representative of the Pentagon said.