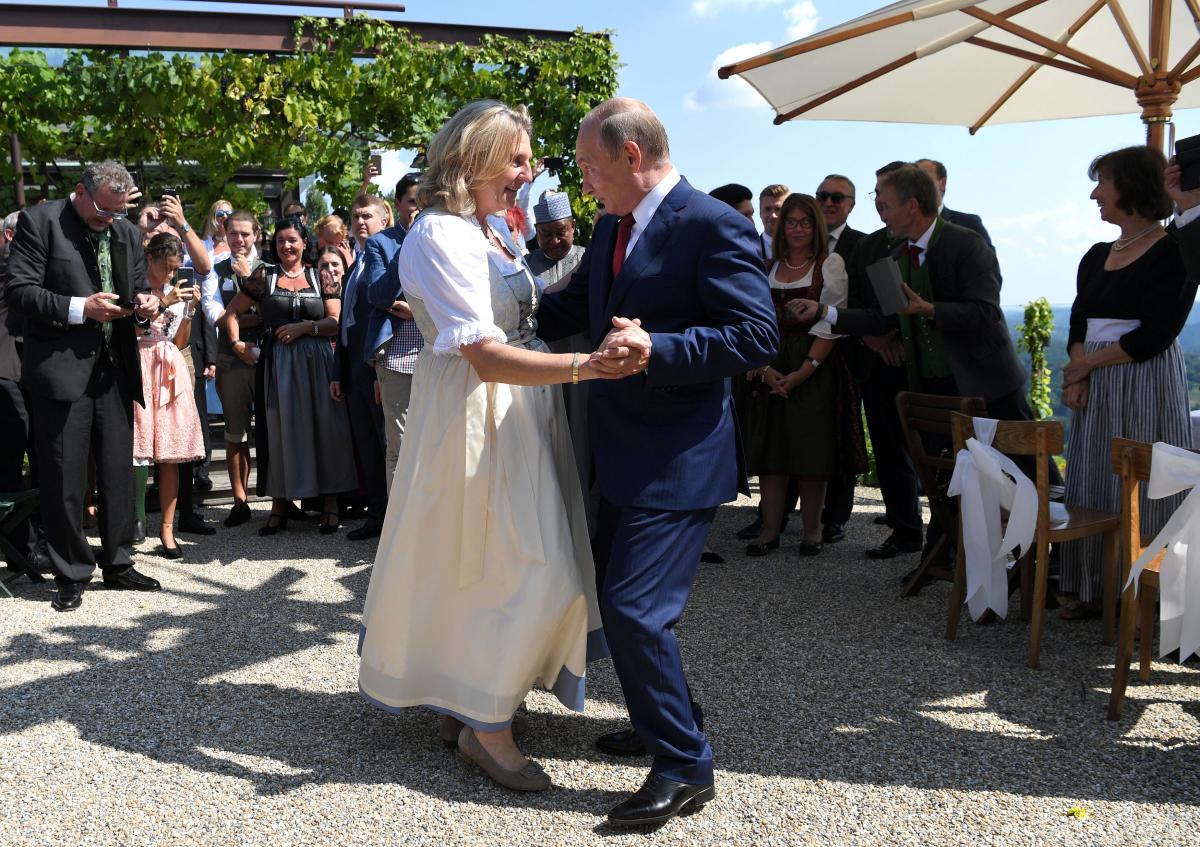 REUTERS
Russian President Vladimir Putin made a flying visit to Austria to attend the wedding of the country's foreign minister Saturday before heading to Berlin for talks with German Chancellor Angela Merkel.
Photos showed Putin dancing with the bride, who was dressed in a traditional Austrian costume, CBS News reported.
Austrian authorities imposed tight security measures around the site of the ceremony near the southern border with Slovenia, where Foreign Minister Karin Kneissl married her partner Wolfgang Meilinger, a businessman. Kneissl, an independent, was nominated by the pro-Russia Austrian Freedom Party, whose leaders also attended the wedding.
Read alsoUkraine furious over Putin's plans to attend wedding of Austria's top diplomat
According to Austrian public broadcaster ORF, Putin also brought a small Cossack men's choir along to entertain about 100 guests at the wedding.
Austrian lawmaker Joerg Leichtfried of the opposition Social Democratic Party criticized Kneissl's decision to invite Putin to the wedding, saying it called into question Austria's role as a neutral intermediary in the conflict in eastern Ukraine, where Russia-backed rebels are battling government forces. Austria currently holds the European Union's rotating presidency.
Putin spokesman Dmitry Peskov told Russian news agencies that the Russian president spent about an hour at the wedding. Putin gave the newlyweds a cold press oil machine, a traditional Russian samovar and a landscape painting that "depicts the place where the groom hails from," according to Peskov.
Peskov said Putin said "quite a long toast in German in which he said he was thankful and happy that he got a chance to visit the hospitable Austria."