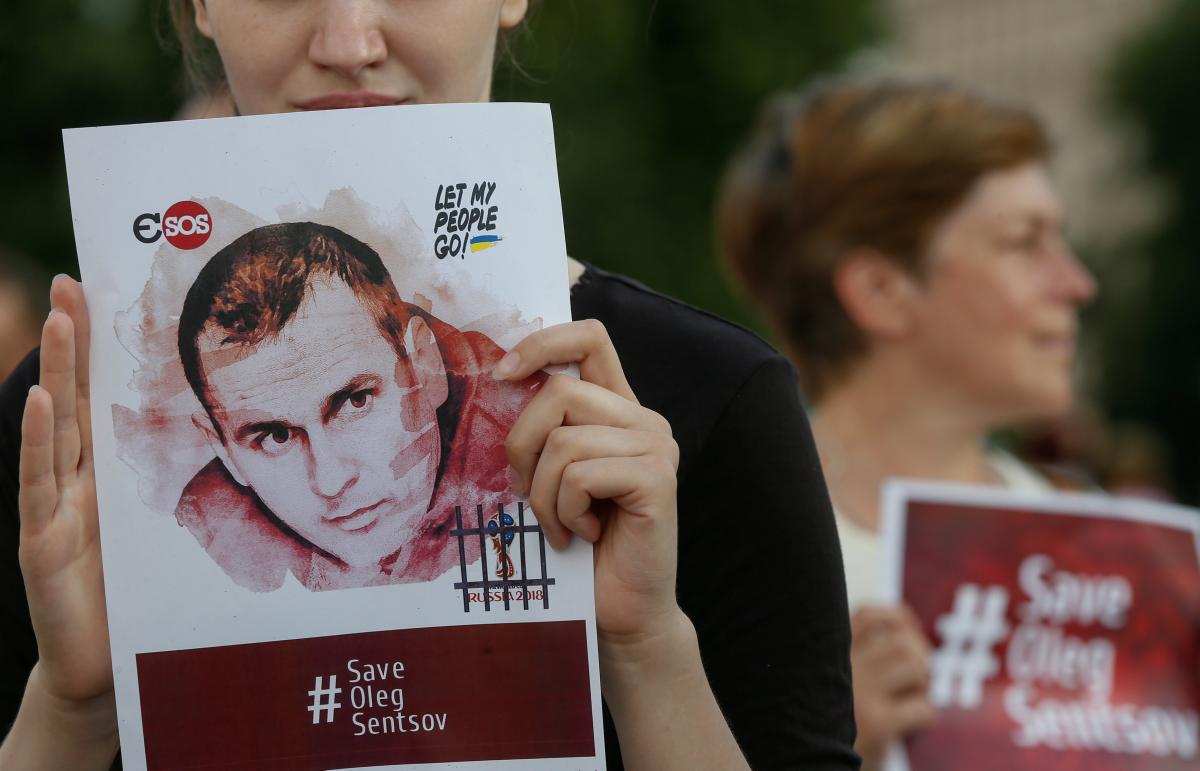 REUTERS
PEN International is planning to mark the 100th day of Ukrainian writer and filmmaker Oleh Sentsov's hunger strike with an event at Russia's Embassy in London on August 21.
The London-based association of writers says it will deliver "messages of support from all over the world" to the embassy and urge the Russian authorities to ensure that Sentsov is allowed to receive them in the penal colony where he is being incarcerated, Radio Free Europe / Radio Liberty.
There will also be readings of Sentsov's letters and stories, the group says.
Read alsoSentsov not to write any pardon letters – Russian human rights activist
A vocal opponent of Russia's 2014 takeover of Ukraine's Crimean Peninsula, Sentsov was sentenced to 20 years in prison after being convicted by a Russian court in 2015 of conspiring to commit terrorist acts.
The 42-year-old Sentsov has been on a hunger strike at a penal colony in Labytnangi in Russia's northern region of Yamalo-Nenets since mid-May. He is demanding that Russia release 64 Ukrainian citizens that he considers political prisoners.
Human rights groups have backed Sentsov's contention that the charges were politically motivated.
He has also indicated that he is prepared to die of starvation to press the cause, vowing to continue his protest "to the end."
After meeting with Sentsov at the penal colony on August 14, a member of Russia's Presidential Advisory Council On Human Rights, Zoya Svetova, told RFE/RL that the filmmaker was in "bad" health as a result of his hunger strike.