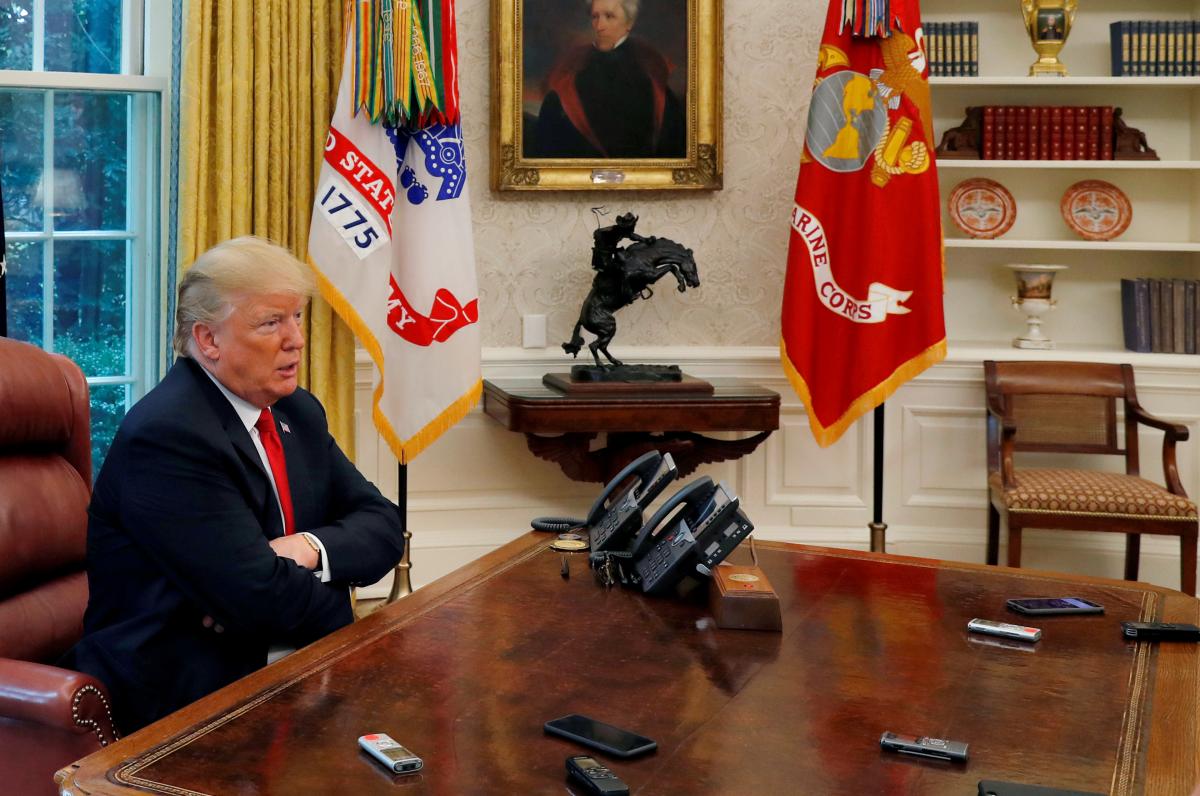 REUTERS
U.S. President Donald Trump says he could consider lifting sanctions imposed on Russia if the authorities in Moscow take steps toward cooperating with Washington on Syria and Ukraine.
Asked whether he would consider lifting Russia sanctions, Trump said: "No. I haven't thought about it. But no, I'm not considering it at all. No. I would consider it if they do something that would be good for us. But I wouldn't consider it without that. In other words, I wouldn't consider it, even for a moment, unless something was go — we have a lot of things in common. We have a lot of things we can do good for each other. You have Syria. You have Ukraine. You have many other things. I think they would like economic development. And that's a big thing for them," Trump said in an Oval Office interview with Reuters.
Read alsoWashington to respond to meddling with offensive cyber operations – Trump adviser
On whether Putin asked Trump to lift the U.S. sanctions on Russia, the American president said: "No, he did not. He never brought it up."
Trump also said "it's most likely we will" have another meeting with North Korean leader Kim Jong Un. He did not elaborate on any timeline for such meeting.
"Look, I have a good relationship with him. I like him. A lot of people will say: 'How could you possibly like him?' I get along with him very well; we have a good chemistry. I have a good chemistry with Putin, too," the U.S. president said.