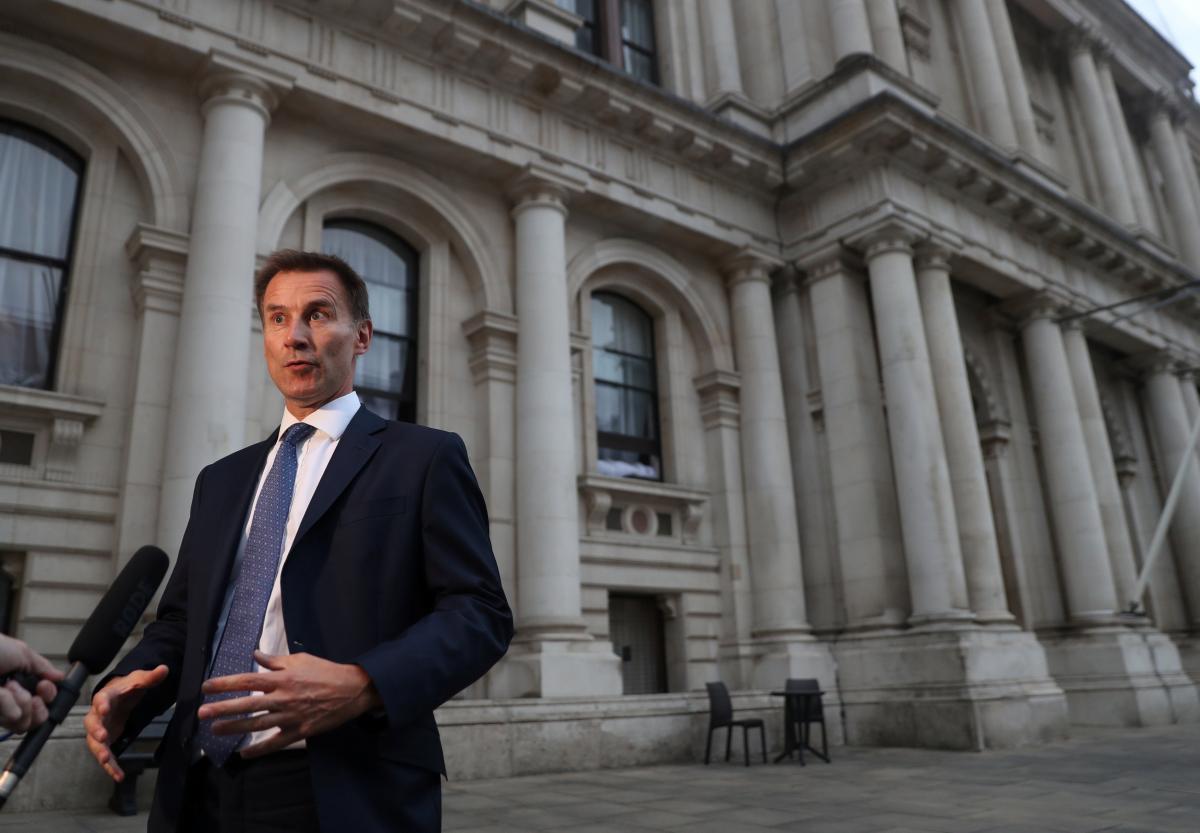 REUTERS
Jeremy Hunt is to challenge the EU to impose tougher sanctions against Russia as he urges the bloc to stand with Britain and the U.S. against Moscow's "malign" and "aggressive" behavior.
The remarks come as the U.S. State Department prepares to impose new sweeping sanctions against Vladimir Putin's administration after claiming Russia had violated international law with a nerve agent attack on the streets of Britain, according to The Independent.
In his first visit to Washington as foreign secretary, Hunt will urge the EU member states to ensure the allies speak with "one voice" against transgressions by Moscow, "whenever and wherever they occur, from the streets of Salisbury to the fate of Crimea."
Referring to Russia, he will say: "Aggressive and malign behavior undermines the international order that keeps us safe. Of course, we must engage with Moscow, but we must also be blunt: Russia's foreign policy under President Putin has made the world a more dangerous place.
Read alsoTrump names conditions for Russia sanctions lift
"And today the United Kingdom asks its allies to go further by calling on the European Union to ensure its sanctions against Russia are comprehensive, and that we truly stand shoulder to shoulder with the U.S."
EU nations including Germany and France were among dozens of countries that expelled Russian diplomats following the nerve agent attack, but some have since reached out to Vladimir Putin, with French president Emmanuel Macron travelling to St Petersburg to call on Russia to work "hand in hand" with Europe, and Italy questioning whether sanctions imposed over the 2014 annexation of Crimea should continue.
The further sanctions from the U.S. are expected to take effect by August 22 and include the imposition of restrictions on the exports of sensitive technologies to Russia – followed by "more draconian" measures if Moscow fails to respond within 90 days to requests that it will not use chemical weapons in the future.
The Russian embassy in the U.S. denounced the move earlier this month and rejected the "far-fetched" accusation it was behind the poisoning of the former spy Sergei Skrpial and his daughter Yulia in March this year using the novichok nerve agent.
In his speech at the U.S. Institute of Peace, Hunt will also urge China to be supportive and criticize the decision not to oppose the annexation of Crimea or support measures aimed at strengthening the ban on chemical weapons.