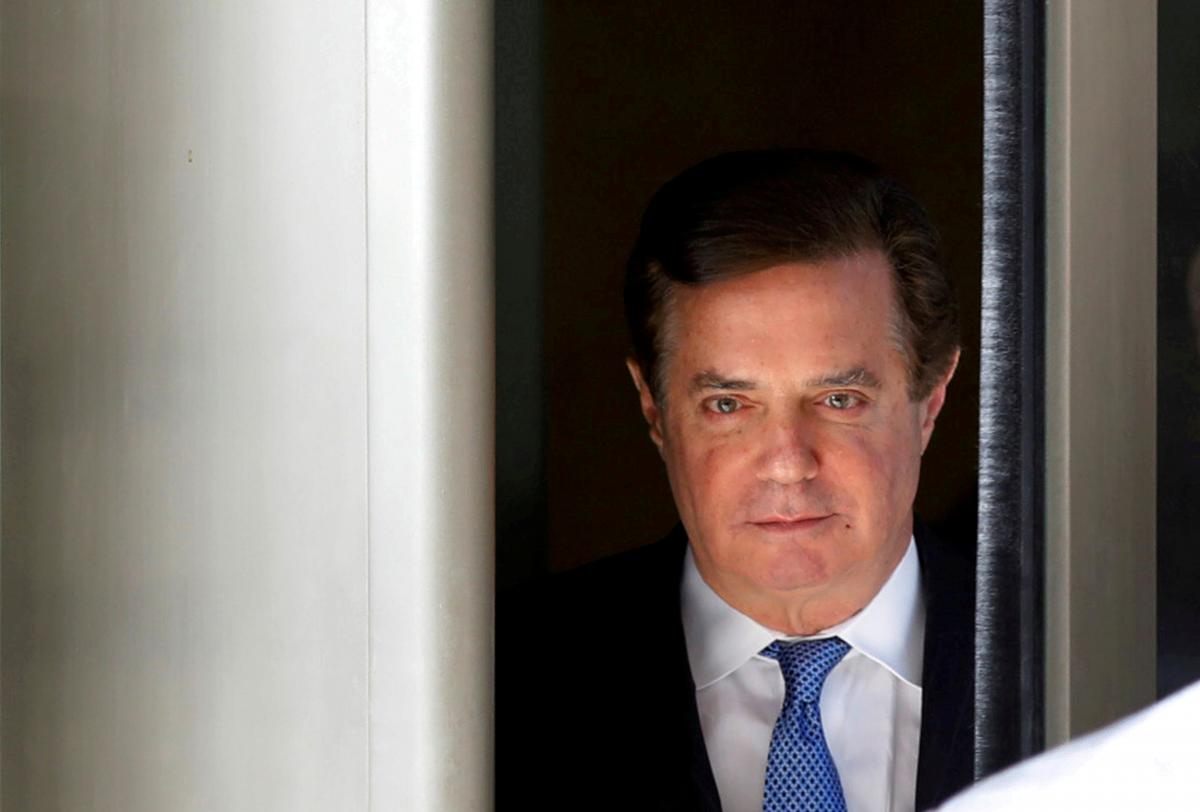 REUTERS
A federal jury has found Paul Manafort guilty on eight of 18 counts in the financial fraud trial of a man who just two years ago helped President Donald Trump secure the Republican nomination for the White House.
Manafort was found guilty on five counts of submitting false tax returns, one count of failing to report foreign bank and financial accounts, and two counts of bank fraud, USA Today said.
He faces a maximum of 80 years in prison.
Read alsoRFE/RL: Ukraine launches probe into suspected business dealings between ex-officials, Manafort
U.S. District Court Judge T.S. Ellis III declared a mistrial on the other 10 counts. The judge gave prosecutors a week to decide whether they would seek a retrial on those counts.
During the reading of the verdicts, Manafort faced the jury expressionless as some of the jurors looked directly at him. Manafort's wife, Kathleen Manafort, sat directly behind him in the gallery, grim-faced.
Ellis called Manafort to the podium briefly where he told the former political operative that he would not set an immediate sentencing date.
The Manafort verdict marked a victory for special counsel Robert Mueller, whose case against Manafort represented the first contested prosecution brought from the ongoing investigation into Russia's interference in the 2016 election.