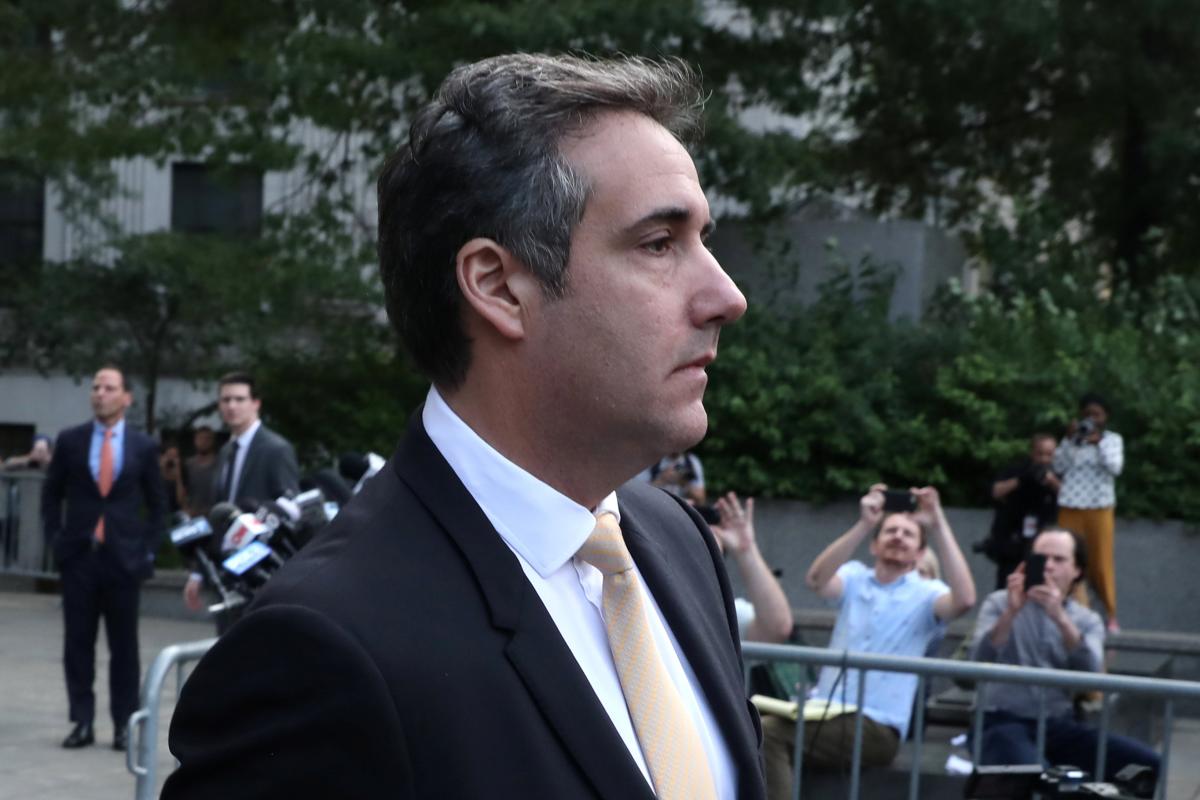 REUTERS
Michael Cohen, U.S. President Donald Trump's former personal attorney, admitted in court that "in coordination and at the direction of a candidate for federal office" he acted to keep information that would have been harmful to the candidate and the campaign from becoming public during the 2016 election cycle.
"Today he stood up and testified under oath that Donald Trump directed him to commit a crime by making payments to two women for the principal purpose of influencing an election.  If those payments were a crime for Michael Cohen, then why wouldn't they be a crime for Donald Trump?" Cohen's lawyer Lanny Davis tweeted Wednesday, according to CNN.
Lawrence M. Noble, the former general counsel of the Federal Election Commission, said that Michael Cohen's plea marks the first time in nearly 50 years that a U.S. President has been accused of being a part of a campaign finance crime.
"This is the first time since Watergate that a President has been accused of being personally involved — directing and coordinating — a campaign finance violation," Noble said. 
Read alsoUSA Today: Jury finds former Trump campaign manager guilty on eight counts in tax fraud case
Though not named in the plea deal filed in court, the women whom Cohen helped silence were two who have since gone public with their claims of sexual encounters or affairs with Trump: porn star Stephanie Clifford, who goes by the stage name Stormy Daniels, and former Playboy model Karen McDougal. Trump has denied the claims.
Appearing in court on Tuesday, Cohen said of the charge linked to McDougal that it was done "for the principal purpose of influencing the election." Regarding the charge linked to Clifford, Cohen said the money "was later repaid to me by the candidate."
Read alsoMicrosoft uncovers more Russian attacks ahead of midterms – AP
Back in April, Donald Trump said he didn't know about the payment.
A source close to the Trump Organization told CNN that the Michael Cohen plea deal is further evidence that he doesn't have anything damaging on President Trump. Even if Cohen says Trump told him to break the law, the source says, few would believe Cohen now, after admitting to lying.
As reported earlier, Cohen pleaded guilty to eight counts. The charges against Cohen include tax fraud, false statements to a bank and campaign finance violations tied to his work for Trump, including payments Cohen made or helped orchestrate that were designed to silence women who claimed affairs with the then-candidate.