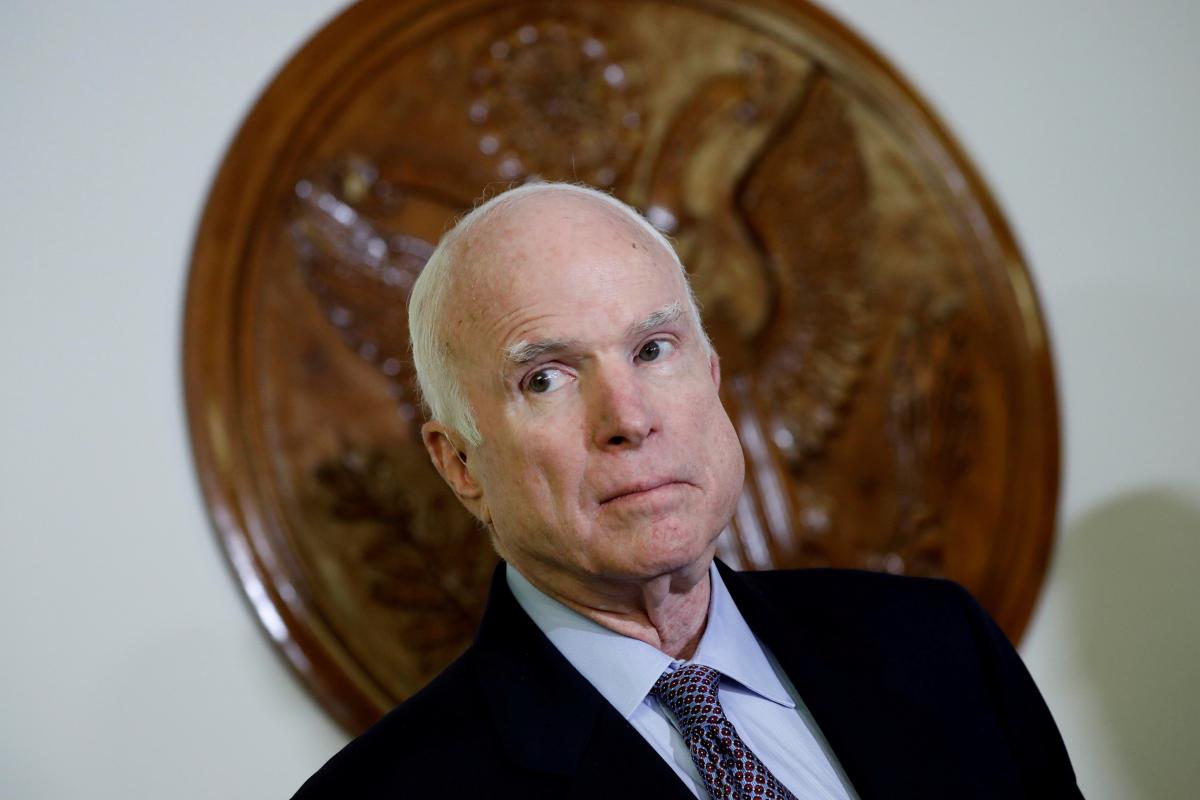 REUTERS
John S. McCain, a Republican congressman and senator from Arizona and a two-time contender for the U.S. presidency, died on Saturday at his home in Arizona. He was 81.
According to a statement from his office, Mr. McCain died at 16:28 local time. He had suffered from a malignant brain tumor, called a glioblastoma, for which he had been treated periodically with radiation and chemotherapy since its discovery in 2017, the New York Time reports.
Despite his grave condition, he soon made a dramatic appearance in the Senate to cast a thumbs-down vote against his party's drive to repeal the Affordable Care Act. But while he was unable to be in the Senate for a vote on the Republican tax bill in December, his endorsement was crucial, though not decisive, in the Trump administration's lone legislative triumph of the year.
"The Embassy of Ukraine expresses its deepest condolences to John McCain's family and friends and the entire American nation," Ukrainian diplomats in the U.S. wrote, calling him "one of the greatest friends of Ukraine and American hero."
Petro Poroshenko wrote on Facebook: "We will never forget his invaluable contribution to the development of democracy and freedom in Ukraine and the support of our state."
Read alsoMcCain book: US should consider cyberattack to punish Putin – media
As reported earlier, John McCain was an avid critic of Russia's current authorities and an active supporter of Ukraine. He visited the zone of hostilities in Donbas and long called on Washington to provide lethal aid to Kyiv to deter Russian aggression.