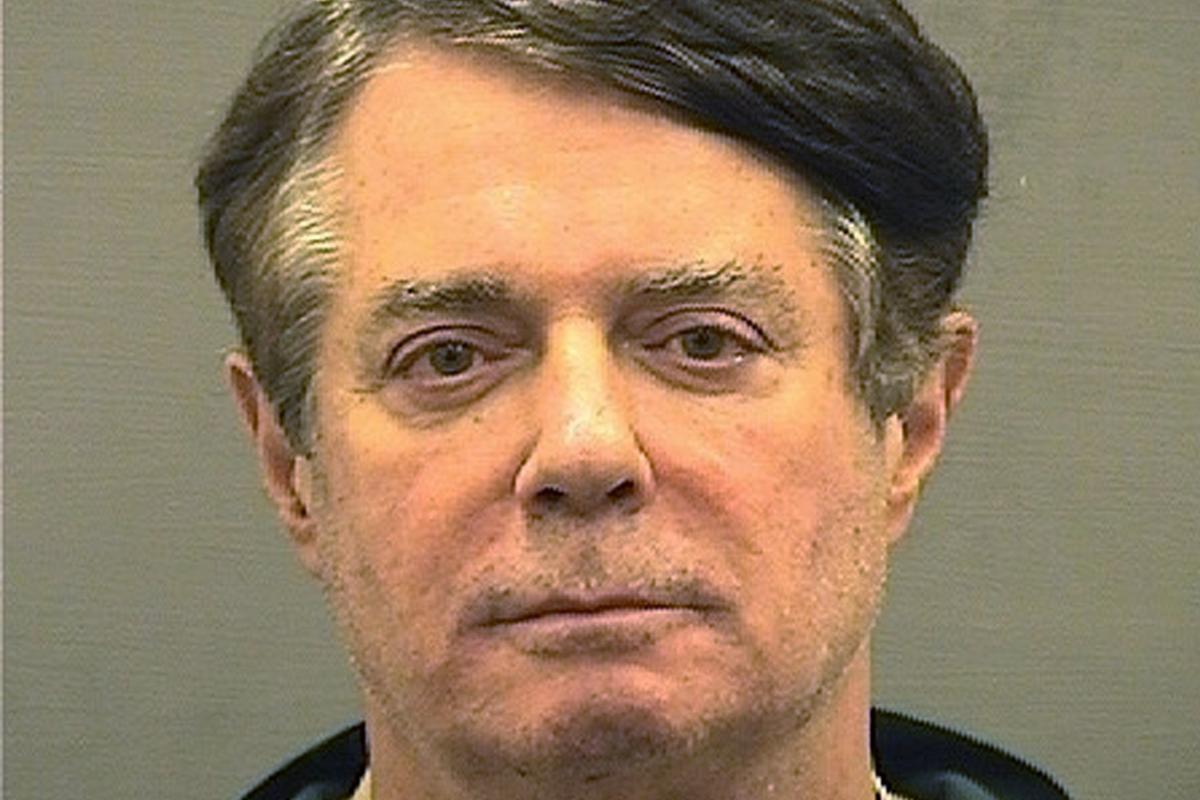 REUTERS
The Paul Manafort trial set for September in Washington is expected to last three weeks and, on the basis of a list of 1,500 possible exhibits, will delve far more deeply into how he operated as a lobbyist and consultant than was done in his ­just-completed trial in Virginia.
The estimated trial timeline and exhibits were included in a joint filing Friday night in federal court in Washington by Manafort's defense and prosecutors with special counsel Robert Mueller, according to the Washington Post.
The required filing is a road map of the next trial facing President Trump's former campaign chairman, convicted Tuesday in federal court in Alexandria on eight of 18 tax- and bank-fraud charges after a trial that focused on Manafort's finances.
Manafort's trial in the District of Columbia, set to begin Sept 17, will cover much of the same ground but will scrutinize more closely his political work from 2006 to 2017, during which he allegedly reaped $30 million as a consultant for pro-Russian politicians in Ukraine.
Manafort, 69, has pleaded not guilty to charges related to his advising of then-Ukrainian President Viktor Yanukovych. In his upcoming trial, the list of prosecution exhibits suggests how Manafort became an architect of Washington's modern-day influence industry, gaining access to foreign influence and foreign money.
Manafort faces seven counts in the District charging him with conspiring against the United States, money laundering, failing to register as a lobbyist, making false statements and witness tampering.
Read alsoRussia preparing platform for pro-Russian candidate in Ukraine's presidential campaign – MP
The last count arose after prosecutors in June accused Manafort and a longtime associate they linked to Russian intelligence of repeatedly contacting two members of a public relations firm and asking them to falsely testify about secret lobbying they did at Manafort's behest.
Prosecutors disclosed the list of 1,500 potential exhibits with minimal descriptors, but among the subject lines in emails and other correspondence are references to Democratic power lobbyist Tony Podesta, whose firm, the Podesta Group, went out of business after Manafort's indictment was unsealed; former GOP congressman and Jeb Bush adviser Vin Weber of Mercury Public Affairs; and former Barack Obama White House counsel Gregory Craig, who this year left his job as of counsel at the law firm Skadden, Arps, Slate, Meagher & Flom.
Read alsoUSA Today: Jury finds former Trump campaign manager guilty on eight counts in tax fraud case
The exhibit list also mentions items citing "OVD" and "Oleg," which appear to be references to Oleg Deripaska, an aluminum magnate and ally to Russian President Vladi­mir Putin who employed Manafort as an investment consultant.
The list also appears to refer to many of the purchases of high-end clothing and consumer electronics that were discussed in the Virginia trial as prosecutors there laid out their case about Manafort's income and wire transfers from foreign accounts.
For the trial in Washington, the government said it expected to complete its work in 10 to 12 trial days — similar to the 12 days of testimony it presented in Alexandria — and to use three of the same expert witnesses: two FBI forensic accountants and an Internal Revenue Service agent.
Read alsoRFE/RL: Ukraine launches probe into suspected business dealings between ex-officials, Manafort
Mueller's prosecutors, led by Andrew Weissmann, wrote, "The government hereby gives notice as required" that in the unlikely case Manafort reverses himself and decides to testify in his Washington trial, "the government intends to offer for purpose of impeachment the defendant's prior convictions in the case United States v. Manafort."
Manafort's defense said it had not had time to review the government's exhibits, reserved its objections to all of them and declined to agree to 23 proposed joint "stipulations" of undisputed facts that could be presented to a jury without argument, including some to which both sides agreed in Alexandria.
"At this time, there are no agreed upon stipulations," wrote Manafort's defense.