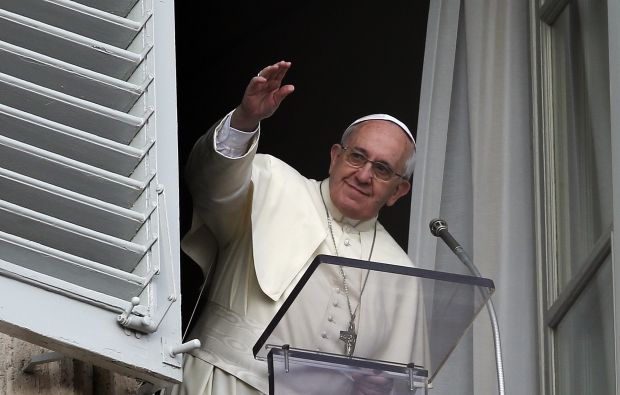 REUTERS
The pope said this at a meeting with athletes and official representatives of the Italian National Olympic Committee, who are organizing Rome's bid for the games.
"Dear friends, best wishes for Rome's bid to host the 2024 Olympic Games. I will not be there. May the Lord bless all of you and your families," the pope said.
This is not the first time 78-year-old Pope Francis has hinted that he is not going to be the head of the Catholic Church for a long time.
When asked how he copes with his popularity, Francis said he did not let fame go to his head by thinking of his "sins and mistakes" and remembering that "this will last a short time, two or three years, and then I will go to the house of the father."