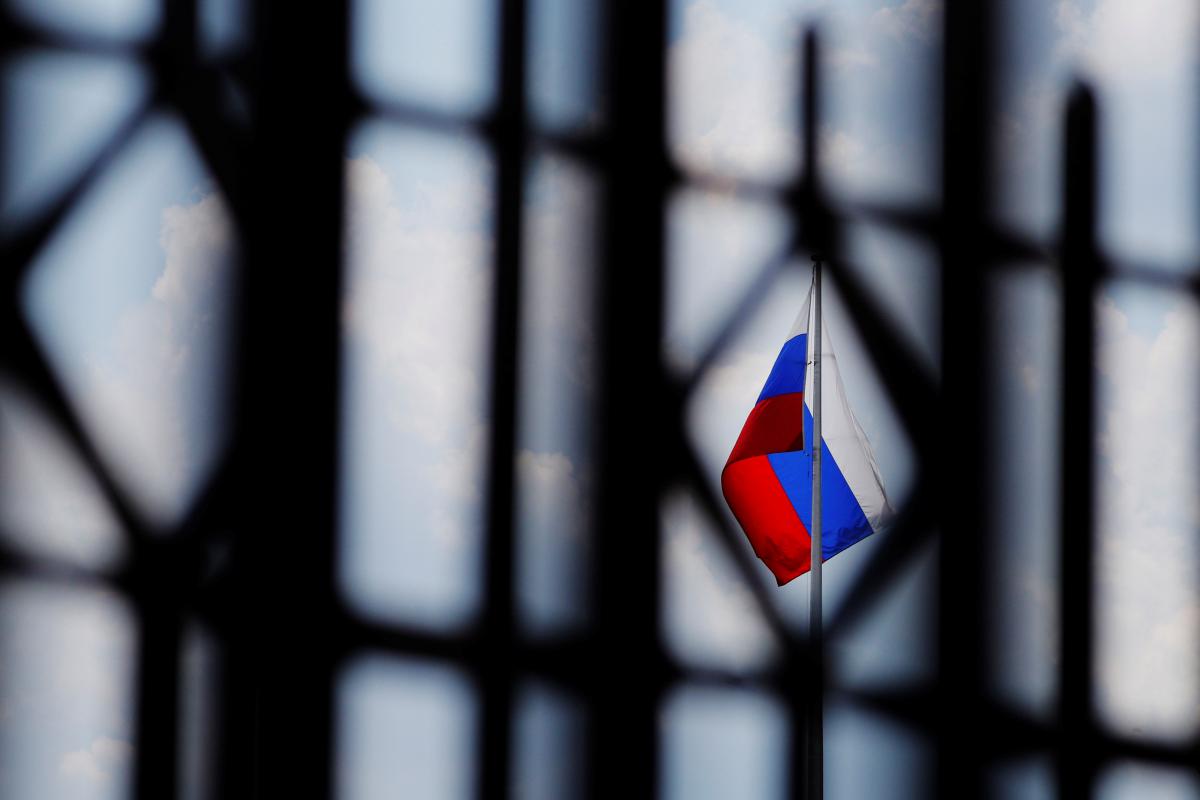 REUTERS
The Russian government discreetly funded a group of seemingly independent news websites in Eastern Europe to pump out stories dictated to them by the Kremlin, BuzzFeed News and its reporting partners can reveal.
Russian state media created secret companies in order to bankroll websites in the Baltic states — a key battleground between Russia and the West — and elsewhere in Eastern Europe and Central Asia, according to Buzzfeed.
The scheme has only come to light through Skype chats and documents obtained by BuzzFeed News, Estonian newspaper Postimees, and investigative journalism outlet Re:Baltica via freedom of information laws, as part of a criminal probe into the individual who was Moscow's man on the ground in Estonia.
The Skype logs and other files, obtained from computers seized by investigators, reveal the secrets and obfuscating tactics used by Russia as it tries to influence public opinion and push Kremlin talking points.
The websites presented themselves as independent news outlets, but in fact, editorial lines were dictated directly by Moscow.
Raul Rebane, a leading strategic communications expert in Estonia, said that this scheme and others like it are "systemic information-related activities on foreign territory. In other words — information warfare."
Read alsoRussia's hybrid tools of influence: "Dialogue of Сivilizations" as cover
Long before Russian interference in the 2016 US election became one of the biggest stories in the world, and Kremlin disinformation campaigns became a household issue, Moscow faced accusations of trying to influence public opinion in the Baltic states of Lithuania, Latvia, and Estonia, which are all members of NATO.
The revelations about the websites in the Baltic states provide a rare and detailed inside look into how such disinformation campaigns work, and the lengths to which Moscow is willing to go to obscure its involvement in such schemes.
In the Baltics, Russia directly borders the European Union, and NATO has a big military presence, but perhaps most importantly the region is home to hundreds of thousands of ethnic Russians, mostly in Estonia and Latvia.
When Russian President Vladimir Putin annexed the Crimean Peninsula from Ukraine in 2014, he did so under the pretext of protecting the interests of "Russian speakers." So in the Baltic states, Russian propaganda is a real and present fear, and explains why attempts by Moscow to influence public opinion are treated so seriously.
In early October 2014, Aleksandr Kornilov — a member of the Coordination Council of Russian Compatriots in Estonia, an organization known by its Russian acronym, KSORS that appears to be dealing with minority rights, such as Russian-language education, but is seen by Estonia's counterintelligence agency as a tool of the Kremlin's foreign policy — gave an interview to a news website in Lithuania called Delfi.lt, about the launch of three new websites in the Baltics, all called Baltnews.
Kornilov told the interviewer that the websites, being launched separately in Lithuania, Estonia, and Latvia, would be independent portals steering clear of politics.
Read alsoPro-Putin politician Medvedchuk gains control over 112 Ukraine TV channel - media
But the reality was very different. In fact, the websites were funded and directed from Moscow, by one of Russia's largest state media agencies.
In a Skype chat obtained by BuzzFeed News and its reporting partners, Kornilov is ordered by an employee of Rossiya Segodnya — which runs the website and news agency Sputnik and the news agency RIA Novosti, and is closely connected to RT (formerly known as Russia Today) — to comply with a list of approved topics to cover.
The Skype logs suggest that Aleksandr Svyazin was Kornilov's main point of contact throughout the scheme, as they sent each other thousands of messages over a two-year period and spoke with each other regularly concerning editorial matters for the website.
When contacted on Facebook by BuzzFeed News, Svyazin denied any connection to Sputnik or Baltnews. Svyazin did not respond when presented with a screenshot of a Skype chat — where his Skype avatar is visible — between him and Kornilov. However, in a subsequent Facebook message to a BuzzFeed News reporter, Svyazin referred all queries to the press office of Rossiya Segodnya.
This exchange between Kornilov and Svyazin, one of many revealed by the Skype logs, indicates the lack of independence of the websites, which, as the documents show, formed part of a propaganda operation orchestrated, funded, and managed by Rossiya Segodnya, as it set up outlets that acted as mouthpieces for Moscow in Europe.
Read alsoFacebook uncovers active influence operation
The scheme worked like this: Money was channeled through shell companies outside of Russia, direct editorial orders were delivered via Skype, and the sites reported back the headlines they published, while they also bought clicks and tested buying comments from Russian troll factories to boost numbers.
The story and the true nature of the websites only came to light via a tax evasion and forgery criminal investigation into Kornilov — a 55-year-old Russian citizen described in public reports by Estonia's counterintelligence agency KAPO as a Russian propagandist — and a freedom of information request in that country. Kornilov wasn't convicted personally, but the NGO he set up and used in the schemes was, under Estonian law that allows for companies and other bodies to be prosecuted and convicted.