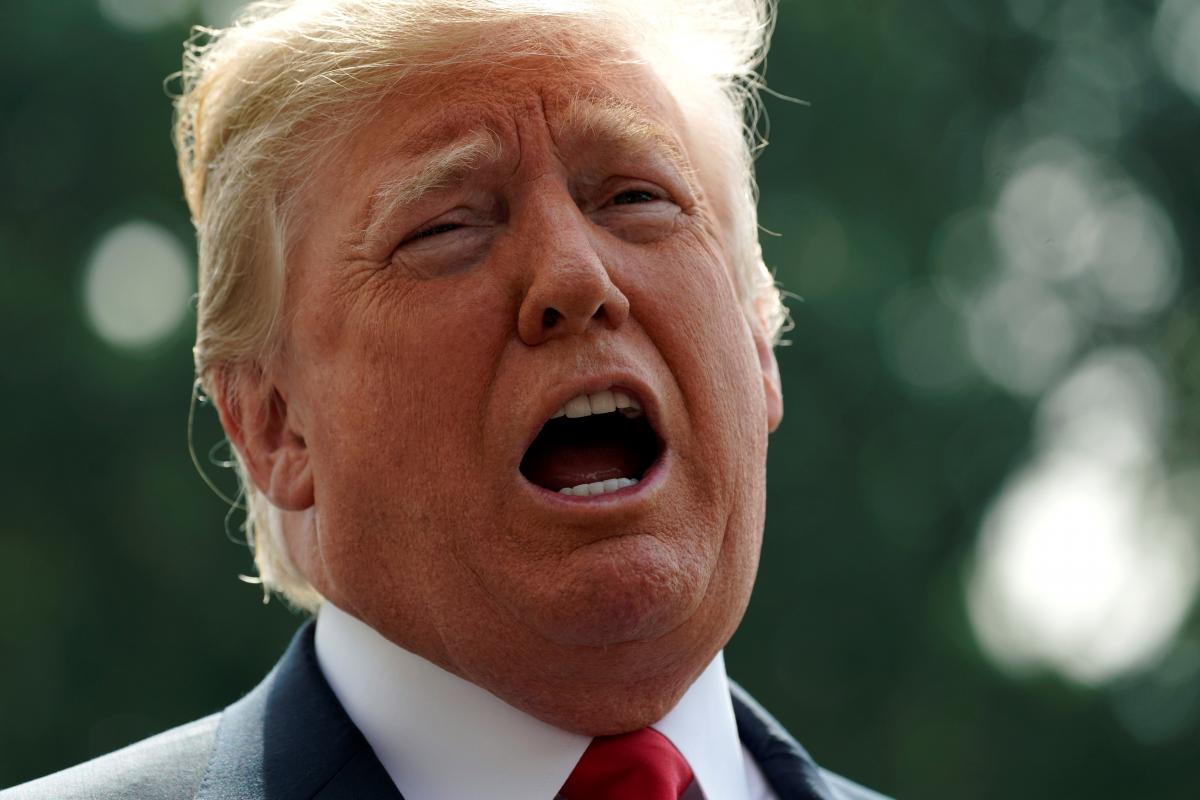 REUTERS
U.S. President Donald Trump's off-the-record comments during a Bloomberg interview leaked to the Toronto Star. In the remarks, Trump said he wouldn't compromise with Canada on a deal but would instead insist on one "totally on our terms."
Reporter Daniel Dale tweeted the following on Friday: "Trump also said off the record that any deal would be 'totally on our terms.' Trump said he is scaring Canada into submission by repeatedly threatening auto tariffs, showing the Canadians "a picture of a Chevrolet Impala," which is assembled at the GM plant in Oshawa, Ontario," according to Mediaite.
In a subsequent tweet, the reporter added: "What happened: I obtained these quotes. I'm not bound by Bloomberg's "off the record" promises. I asked the White House and the Trudeau team for comment. The Trudeau team, which is certain the quotes are accurate, sprung them on Trump's team at the meeting this morning."
Read alsoManafort associate charged over illegal lobbying for Ukraine's pro-Russian politicians
Mr Dale said the White House had not disputed the authenticity of the quotes but suggested that the reporter "shouldn't publish." Deputy Press Sec Lindsay Walters said, "If this was said, it was said in an off the record capacity. I understand you guys have obtained it; I'm not sure where you've obtained it from," according to the reporter.
The Canadian team did not comment on what had happened at the morning meeting, but the White House has made clear to me that the comments were indeed raised.
President Trump has now weighed in on this leak, targeting Bloomberg: "Wow, I made OFF THE RECORD COMMENTS to Bloomberg concerning Canada, and this powerful understanding was BLATANTLY VIOLATED. Oh well, just more dishonest reporting. I am used to it. At least Canada knows where I stand!"
Dale subsequently tweeted this is pretty clear confirmation from Trump that his reporting was accurate, but he added, "I won't be commenting on the source of the leaked quotes."
A Bloomberg spokesperson on the Toronto Star's publication of off-the-record comments from Trump in Bloomberg's interview: "When we agree that something is off the record, we respect that."