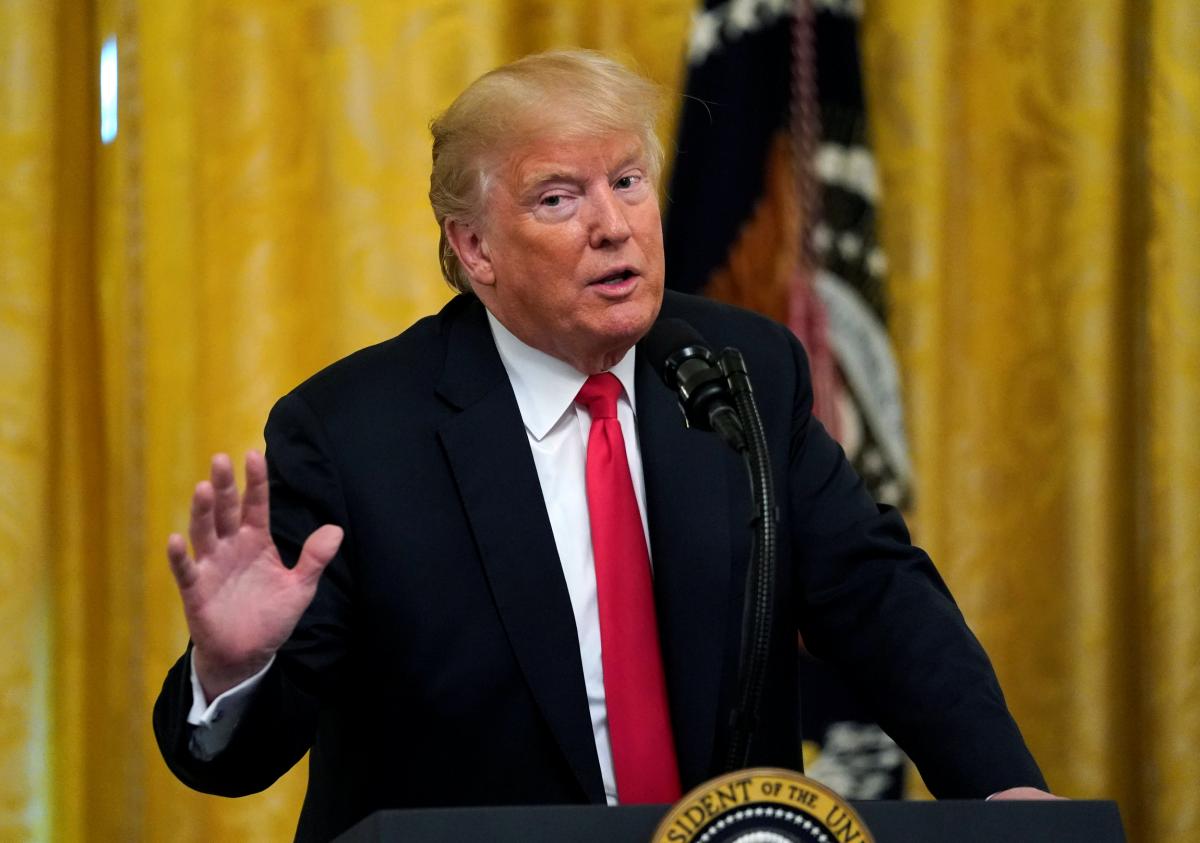 REUTERS
U.S. President Donald Trump warned Syria and its allies Russia and Iran on Monday against attacking the last major rebel stronghold of Idlib province in the country's northwest.
"President Bashar al-Assad of Syria must not recklessly attack Idlib Province," Trump wrote on Twitter. "The Russians and Iranians would be making a grave humanitarian mistake to take part in this potential human tragedy. Hundreds of thousands of people could be killed. Don't let that happen!" Donald Trump tweeted, according to CNN.
The President's warning comes just days after Secretary of State Mike Pompeo issued a similar warning to Russia's foreign minister, Sergey Lavrov, saying an attack on Idlib was something that Syria and Russia "agreed not to permit," and that the U.S. "sees this as an escalation of an already dangerous conflict."
Trump and Pompeo's warnings come as U.S. officials grow worried that an assault on Idlib could involve the use of chemical weapons if the rebels are able to slow regime advances.
Read alsoBloomberg: U.S. warns Russia it will hit Assad if he uses chemical arms
The day before Pompeo's warning, Lavrov told Western nations not to "play with fire" over Idlib and claimed the White Helmets, a group of unarmed volunteer rescue workers, were preparing to stage a chemical strike to blame on the Syrian government as a pretext for military action.
The Pentagon responded Friday, saying, "Russia has recently launched a concentrated disinformation campaign to discredit the United States and international partners and allies" and calling Lavrov's allegation about preparations for a staged chemical strike "absurd."