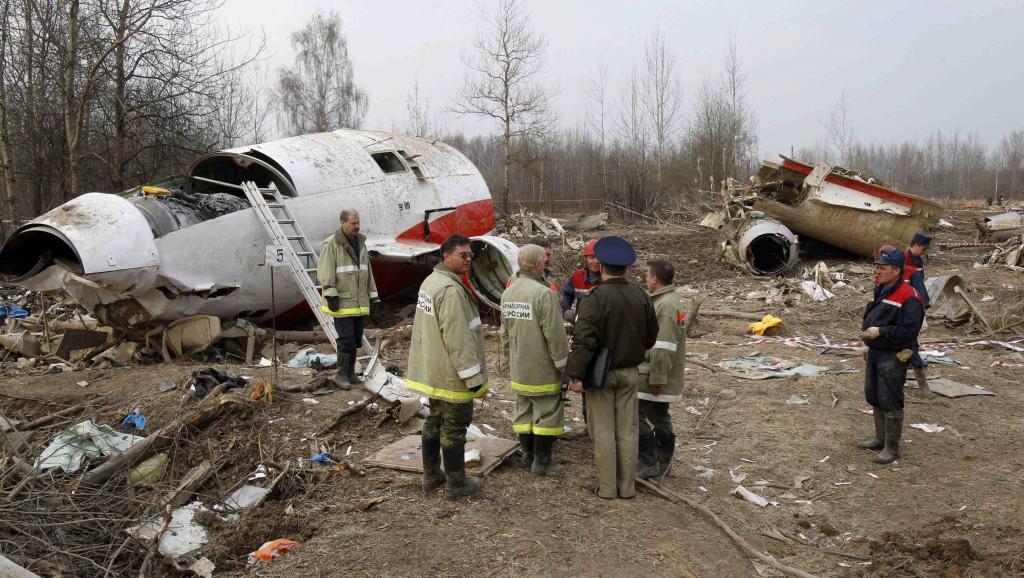 REUTERS
A senior investigator in Poland said on Tuesday that officials should seek international help over Moscow's refusal to allow the reconstruction of the wreckage of a Polish presidential plane that crashed near the western Russian city of Smolensk in 2010.
Antoni Macierewicz, a former defense minister and head of a panel of Polish investigators who are still probing the 2010 crash, told the country's public radio broadcaster that Poland could try to put pressure on Moscow through the International Civil Aviation Organisation (ICAO) after Russia had refused to allow the wreckage to be reconstructed, Radio Poland's English Service reported.
Read alsoRussia gives Polish prosecutors green light to visit Smolensk – media
What is more, the Polish investigators have an assumption that Russia forged the flight recorders from the late Polish President Lech Kaczynski's Tu-154M plane, Radio Poland's Ukrainian Service reported.
Macierewicz said the Russian side had mentioned in its protocol that there were four flight recorders, however, the Tu-154M does not have four "black boxes."
"There is an assumption that the 'black boxes' were forged. The availability of two pairs of similar but differing flight recorders makes us think there is forgery," he said.
Meanwhile, a group of Polish prosecutors were on Tuesday expected to continue work on examining the wreckage of the Polish presidential plane.
A spokeswoman for Russia's Investigative Committee was last month quoted as saying that Polish investigators "will participate in re-examination of material evidence – parts and components of the Tupolev-154M plane kept in Smolensk" from September 3 to 7.
The Council of Europe's Committee on Legal Affairs and Human Rights in June called on Russia to return the wreckage of the Polish presidential plane, which crashed near Smolensk on April 10, 2010, killing all 96 on board, among them President Lech Kaczynski, his wife Maria, and dozens of top officials.
The committee unanimously approved a resolution saying that "the continuing refusal of the Russian authorities to return the wreckage and other evidence constitutes an abuse of rights and has fueled speculation on the Polish side that Russia has something to hide."
Polish conservative MP Arkadiusz Mularczyk said at the time that the resolution gave Poland "a strong mandate to demand the return of the wreckage, the plane's black boxes and the rest of the evidence from Russia."