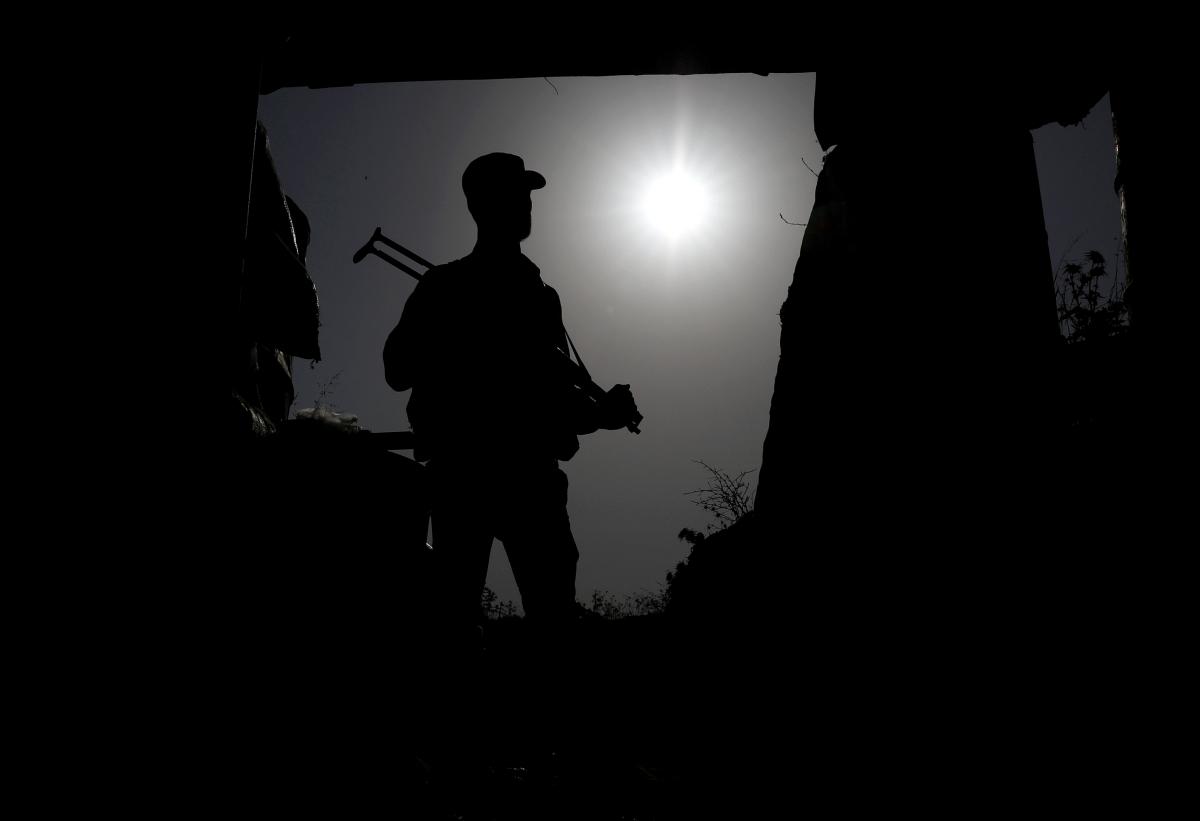 REUTERS
Russia has warned the U.S. military twice in the last week that its forces, along with Syrian regime units, are prepared to attack in an area where dozens of U.S. troops are located, according to several U.S. defense officials.
Russia claims that there are militants in the area protected by U.S. troops, CNN reports.
Moscow's declaration has sharply raised U.S. commanders' concerns that American forces would be at risk if a Russian attack goes forward. And it has sparked U.S. warnings to Moscow not to challenge the U.S. military presence.
Several U.S. defense officials have told CNN that concerns center on a U.S.-led anti-ISIS coalition base at At Tanf. U.S. troops help monitor a 55-kilometer (34-mile) exclusion zone around At Tanf. Given its location near the borders of Syria, Jordan and Iraq, the At Tanf garrison is seen as a key strategic location as the US, Iran and Russia compete for influence in the region.
There is concern the Russians could use aircraft or their naval warships in the eastern Mediterranean to launch a missile attack against what they say are militants, sparking a confrontation that could inadvertently draw in U.S. forces if Russian targeting is not precise.
So far, no buildup of Russian ground forces has been observed in recent days, officials said.
U.S. officials would not say how Moscow conveyed its warning to Washington.
Read alsoTrump warns Syria, Russia, Iran against attack on rebel stronghold
Defense Secretary James Mattis and Gen. Joseph Dunford, chairman of the Joint Chiefs of Staff, are aware of the latest intelligence, officials said. US troops in the area, as always, have the right of self-defense if they are attacked and would not need to ask permission from higher levels of the government before acting.
While the situation is described by one US official as "concerning," there clearly is US interest in discussing Moscow's warning to ensure the Russians have a clear view of any potential US military response.
"We have absolutely advised them to stay out of At Tanf," one U.S. official said. "We are postured to respond."
"The United States does not seek to fight the government of Syria or any groups that may be providing it support. However, if attacked, the United States will not hesitate to use necessary and proportionate force to defend US, coalition or partner forces," a defense official told CNN.
US officials, however, are stopping short of discussing what military weapons and measures are in place for the protection of US troops.
Russian complaints about the presence of potential Al Qaeda or ISIS fighters in the buffer zone are not new, the US officials point out. But with an imminent Russian-backed assault by Syrian regime forces in the Idlib area in the north, there is concern Moscow could see this as an optimum time to conduct multiple offensive operations.