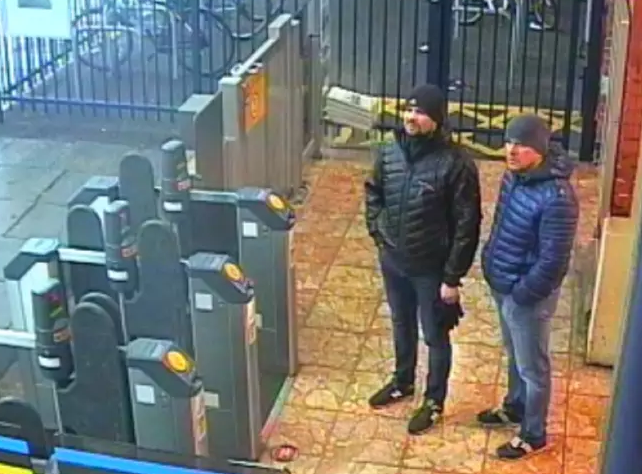 news.met.police.uk
Intelligence agencies are investigating a series of trips by two Russian hitmen to Geneva prior to carrying out the nerve agent attack on Salisbury.
Flight ticket details obtained by the Telegraph show Ruslan Boshirov and Alexander Petrov made at least six separate trips to the Swiss city in the run up to the assassination attempt on Sergei Skripal.
Records show they booked nine separate flights to and from Geneva between November 2017 and February this year.
Read alsoSalisbury poisoning: Russia hits out at West over novichok 'lie' – The Times
Whitehall sources said establishing who they met in Geneva was now "absolutely key to the ongoing investigation".
The tickets suggest they visited Geneva, the hub of international diplomacy, during sensitive Syria peace talks hosted by the United Nations and facilitated by Russia in November and December 2017.
They also show the hitmen travelling widely elsewhere in Europe from September 2016 when the Russian state issued them passports under their fake names up until March this year when they flew into London to try to kill Col Skripal.
The passports have not been used since.
In total the men booked almost 30 flights in and out of Moscow, mainly on Aeroflot, the Russian state carrier, but also used on one occasion Air France, KLM and a Russian budget airline from Moscow to Bergamo in Italy.
The volume of flights as well as accommodation costs in Geneva, Paris and Amsterdam suggest their missions were well-funded by the GRU, the military agency they work for, dispelling previous suggestions the attempted hit on Col Skripal had been carried out on the cheap.