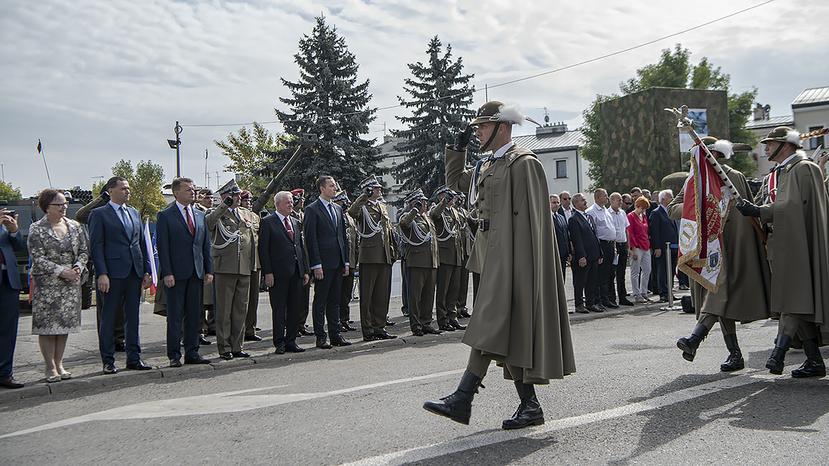 mon.gov.pl
Polish Defense Minister Mariusz Blaszczak announced an increase in military presence in the country's east by forming a brand new military unit.
"I decided to create a new unit of the Polish Army, with its command located in Siedlce. Brigadier-General Jaroslaw Gromadzinski will be the new commander of the 18th Mechanized Division," the website of the Polish Defense Ministry quotes the minister as saying.
It is noted that the division will be formed of three brigades – two existing ones, 1st Armored Brigade and 21st Brigade of Podhale Rifles, and a new one, which will be soon formed.
Read alsoNorthern European chiefs of defense address Russian deterrence – Pentagon
Mariusz Blasczak also noted that the creation of the fourth division strengthens the country's eastern flank of defense and is conditioned by operational necessity.
"The 18th mechanized division will meet all NATO standards and will be ready for use as part of the Allied reinforcement, but its main task will be to protect the territory of the Republic of Poland," the Defense Ministry said.