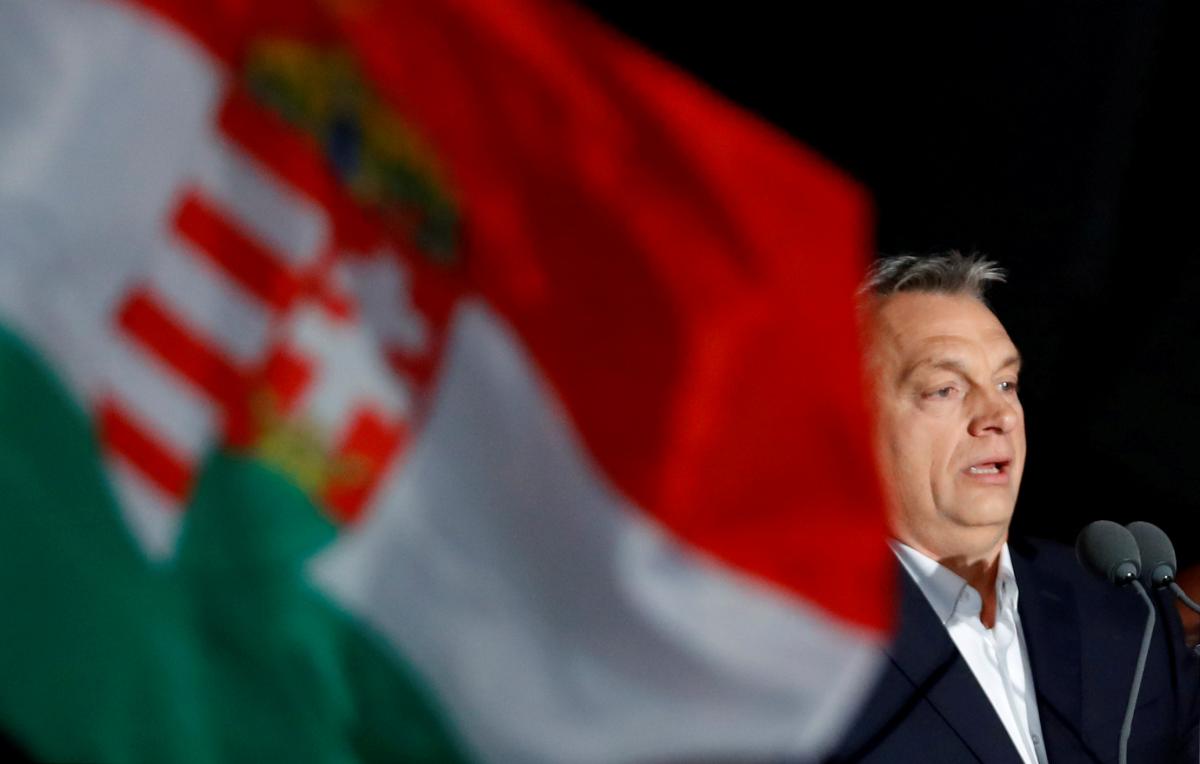 REUTERS
The European Parliament is Wednesday set to vote on a draft motion urging member states to trigger Article 7 of the EU's treaties against Hungary over the country's human rights record.
Prime Minister of Hungary Viktor Orbán will address MEPs in Strasbourg on Tuesday as Parliament debates the report, which accuses his party of seriously undermining EU values, as reported by Euronews.
If approved, this measure could lead to Budapest having its voting rights suspended, however, all other states have to vote in favour for this to be put in motion.
Read alsoHungary to change title of its authorized envoy "for Transcarpathia" – Klimkin
Dutch Green MEP Judith Sargentini, who produced the draft report, accused Orbán's government of posing a "systemic threat" to the EU's fundamental principles and compelled her contemporaries to support her recommendation to launch the little-used Article 7.
The Sargentini report cites concerns from UN and Council of Europe Commissioners about increasing allegations claiming the abuse of asylum-seekers and migrants by border authorities in Hungary.
It also highlights more general restrictive border and legislative measures, including access to asylum procedures.
Hungary's current legislative framework does not fully ensure an uncensored and unhindered press, according to Sargentini.
The report says that amendments to a freedom of information law restrict the right to access government information.
MPs in Hungary should report conflicts of interest as they arise and this should be accompanied by a more robust obligation to submit asset declarations, the report asserts.
The Sargentini report states that the UN Human Rights Committee was concerned that Hungary's laws on secret surveillance for national security purposes allow for the mass interception of communications.
The MP adds that the country does not adequately safeguard against "arbitrary interference with the right to privacy".
The report cites April 2018 comments from the UN Human Rights Committee saying that patriarchal stereotyped attitudes are still prevalent in Hungary concerning the position of women in society.
It also underlines discriminatory comments made by political figures against women and the fact that the Hungarian Criminal Code does not fully protect female victims of domestic violence.
The report quotes an Organization for Security and Co-operation in Europe (OSCE) statement on the April 2018 elections, which said access to information as well as the freedoms of the media were restricted.
It added that media coverage of the campaign was extensive, yet highly polarized and lacking critical analysis.
The Sargentini report raises concerns about the constitution-making process in Hungary, because of its perceived lack of transparency, "the absence of sincere consultation and the inadequate involvement of civil society".