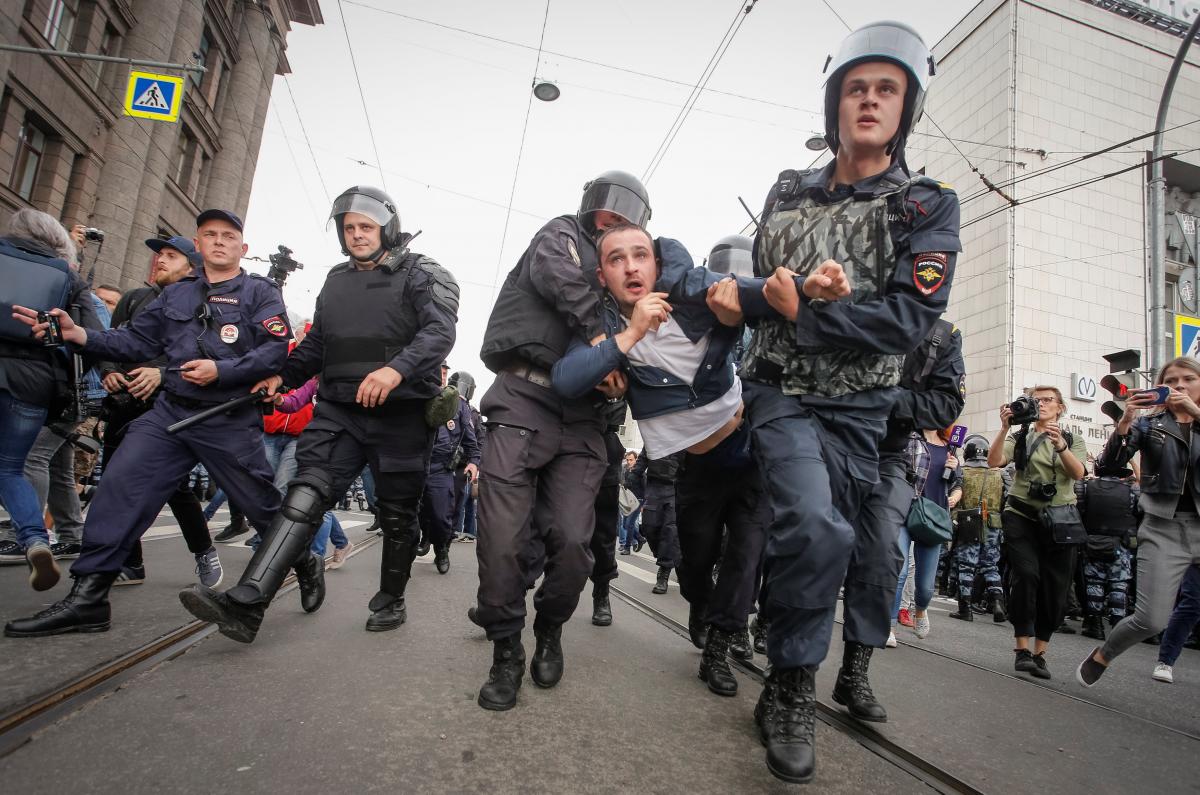 REUTERS
The European Union has condemned arrests of organizers and participants in recent peaceful protests across the Russian Federation.
"Peaceful protests took place across the Russian Federation on Sunday. Several of the organisers were arrested in the run-up and more than a thousand demonstrators detained yesterday, where in several cases violence was used against them by the Russian authorities," Maja Kocijancic, Spokesperson for Foreign Affairs and Security Policy/European Neighborhood Policy and Enlargement Negotiations, said in a statement on Monday, September 10.
Read alsoHundreds arrested as Russians protest pension reform - media
"These actions prevented the exercise of the freedoms of expression, association and peaceful assembly, which are fundamental human rights enshrined in the Russian constitution as well as the Universal Declaration of Human Rights. Likewise, the detention of a number of journalists undermines the freedom of expression; a free media is essential and must be protected."
"The European Union expects the Russian authorities to abide fully by the international commitments Russia has made, including in the Council of Europe and the OSCE, to uphold these fundamental rights, and to release without delay the peaceful demonstrators and the journalists," the statement reads.