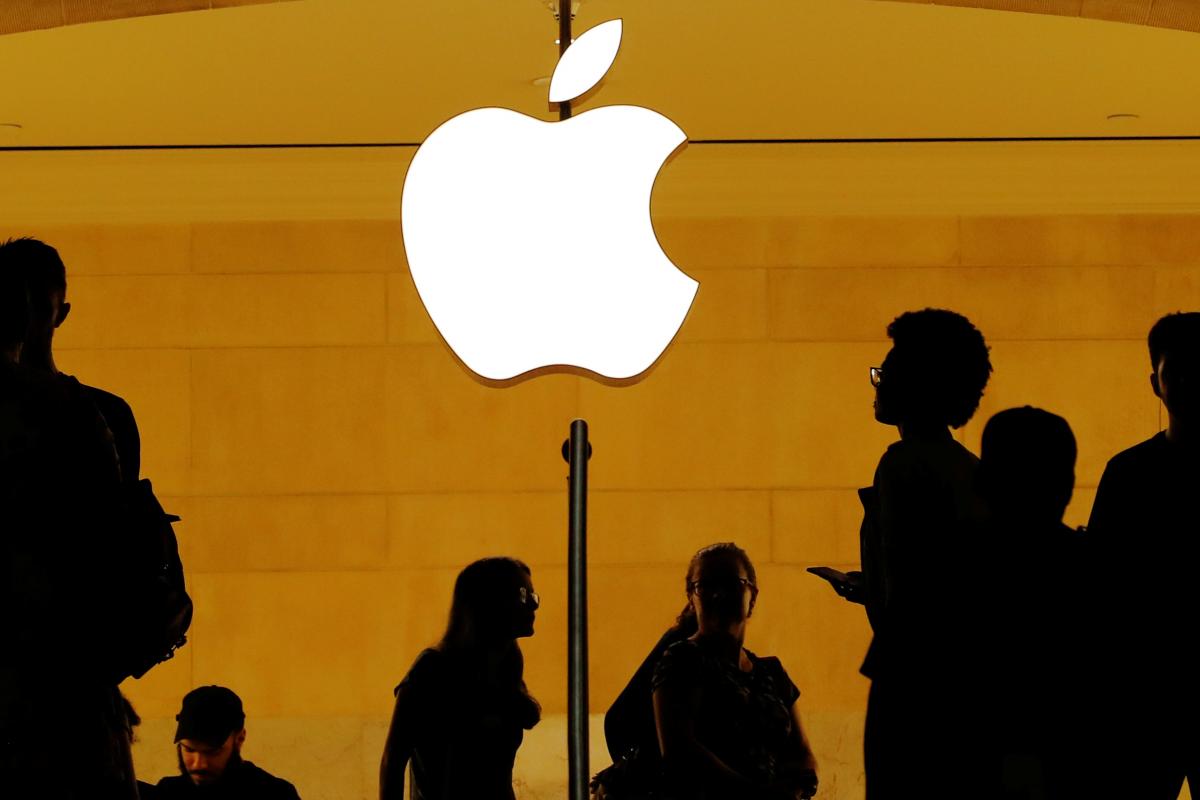 REUTERS
Apple unveiled its newest iPhones Wednesday: the iPhone XR, starting at $749 (U.S. price); iPhone Xs, starting at $999, and iPhone Xs Max, starting at $1,099. The iPhone Xs and Xs Max will be available for pre-order on Friday. They will ship on Sept. 21. The iPhone XR will be available for preorder on Oct. 19 and will ship a week later.
The iPhone Xs is water-resistant and comes with a 5.8-inch OLED screen — the same dimensions as last year's iPhone X — Apple's head of marketing, Phil Schiller, announced at the company's annual September product unveiling. The new handsets follow the company's 10th anniversary iPhone X announced at last year's product event and extend Apple's high-end product line, according to CNBC.
The iPhone Xs offers a new processor for faster performance, storage space up to 512 GB, improved display for better color representation and a new gold color. It'll offer 30 extra minutes of battery life, Schiller said.
The Xs features an improved dual-camera system, with true-tone flash and new sensors with "bigger, deeper pixels" for better Portrait mode photos, Schiller said. The front-facing camera is twice as fast and works with a dot projector to create depth in photography and enable FaceID, the facial recognition system used to unlock the phone.
Apple is also rolling out its largest handset to date: the iPhone Xs Max with a 6.5-inch OLED screen. It runs on the biggest battery Apple has ever put in a phone, Schiller said, and will last an hour and a half longer.
Both phones will offer dual SIM capability that allows users to have two phone numbers on the same phone — for work and home lines, or international travel, for example.
A third new model, the iPhone XR, comes in colorful aluminum finishes and features a 6.1-inch, edge-to-edge LCD display. Similar to the X and Xs, it runs on faster processors and offers enhanced camera settings. The battery will last an hour and a half longer than the battery in the iPhone 8 Plus, Schiller said.
The iPhone XR starts at a lower price point than many of Apple's most recent new releases, in contrast to its highest priced iPhone yet in the iPhone Xs Max. Insiders and analysts balked at the $1,000 iPhone X last year, leading some to speculate about a more affordable option.
"iPhone XR will allow us to deliver the future of the smartphone to even more people," CEO Tim Cook said during the event Wednesday.
The company will continue to sell the iPhone 7 and 8 generations. The iPhone 7 will start at $449, and the iPhone 8 will start at $599.
Apple also announced a new version of the Apple Watch on Wednesday. Apple's new Watch, the Series 4, will ship with better fitness tracking and new health features, Chief Operating Officer Jeff Williams said. The screen is 30 percent larger than the last Watch generation, core apps have been updated and redesigned, and users can customize a brand new watch face.
The new Watch comes with advanced heart monitors for taking an echocardiogram, or ECG. Apple says the Series 4 is the first over-the-counter device that can take a ECG. The Series 4's software can also alert users if they might have a heart condition like atrial fibrillation.
The new Watch Series 4 starts at $399 — $499 for a Watch with cellular connectivity — and is available to order starting Friday. Apple is also dropping the Watch Series 3 price tag to $279.