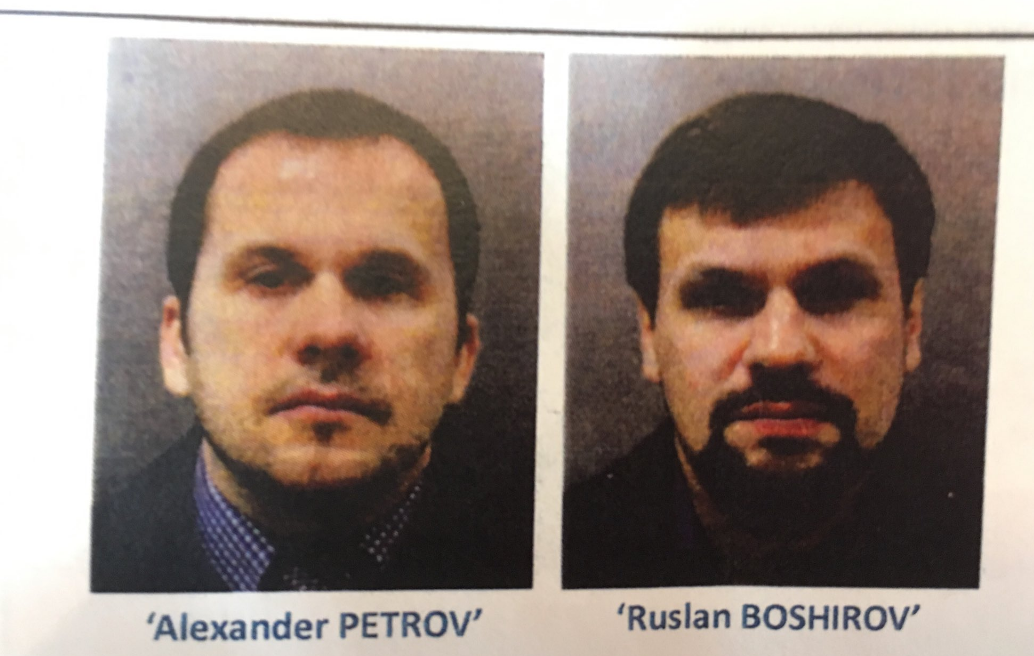 twitter.com/BBCDanielS
Britain is clear that the men who appeared on Russian state television on Thursday are military intelligence officers whom police have identified as the suspects in the poisoning of a former Russian spy, the Foreign Office said on Thursday.
Read alsoTwo Russians suspected of Salisbury poisoning explain their visit to UK in interview to Russia's state media
The two men said they had been wrongly accused by Britain of trying to murder a former Russian spy and his daughter in Salisbury and had merely been visiting the city in March for tourism, as reported by Reuters.
Asked about the interview, a UK government spokeswoman said: "The government is clear these men are officers of the Russian military intelligence service - the GRU - who used a devastatingly toxic, illegal chemical weapon on the streets of our country."
"We have repeatedly asked Russia to account for what happened in Salisbury in March. Today – just as we have seen throughout - they have responded with obfuscation and lies."