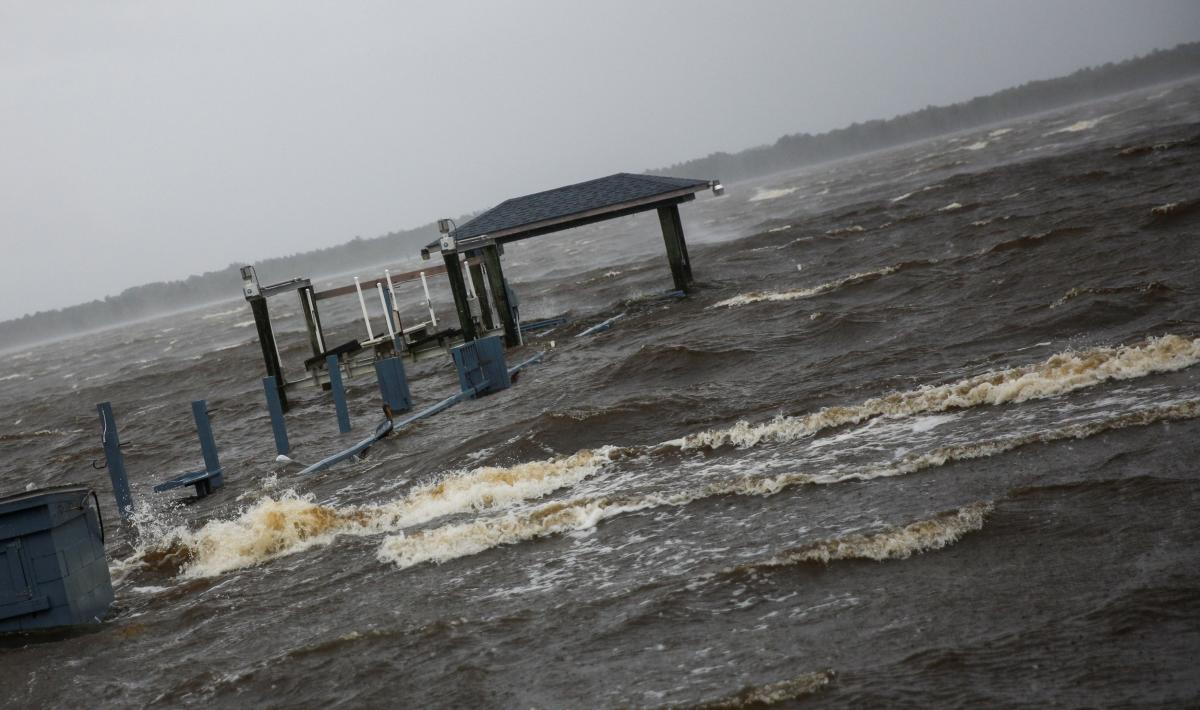 REUTERS
Tens of thousands of homes are without power and sea water is sloshing through coastal streets as Hurricane Florence begins lashing the U.S. East Coast.
The hurricane is moving towards land with maximum sustained wind speeds of 90mph (150 km/h), the BBC reported.
Read alsoFloods kill 34 people in India's Kerala state – media
It lost power as it approached North and South Carolina, but officials warn it could still kill "a lot of people" with risks of "catastrophic" flooding.
Evacuation orders are in place for more than a million people.
The governor of North Carolina, where Florence is expected to make landfall at noon local time on Friday, said surviving the storm would be a test of "endurance, teamwork, common sense, and patience."
"The first bands of the storm are upon us but we have days more to go," Roy Cooper said.
National Weather Service forecaster Brandon Locklear said North Carolina is likely to see eight months' worth of rain in two to three days.
The latest weather predictions show the storm slowing to a near standstill as it pummels the coast with "copious amounts of rain" from Thursday night to Saturday.
Wind speeds are only expected to weaken on Saturday as the storm moves slowly across land.
Meteorologists have warned floodwaters may rise up to 13ft (4m) in areas as some rivers see their flows "reversed".
Parts of the Carolina coast are expecting 20-30in (50-75cm) of rain, with isolated regions receiving up to 40in of downpour.