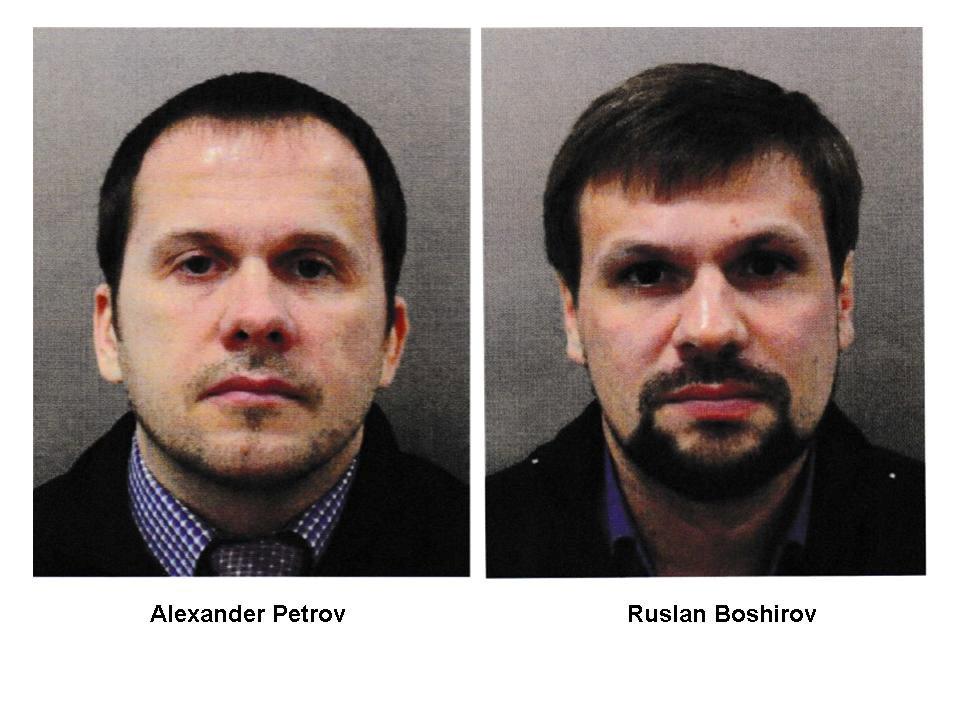 REUTERS
Alexander Petrov and Ruslan Boshirov, whom the United Kingdom accused of poisoning former GRU colonel Sergei Skripal and his daughter, are employees of Russian special services, as concluded by the authors of the investigation conducted by Bellingcat and The Insider.
So far, only the first part of the materials collected by the journalists has been published on the Web. In particular, the data from the Federal Migration Service database, or rather the lack of information regarding the receipt of Russian and foreign travel passports by Petrov in 2009, is noteworthy, according to CrimeRussia.
The database only shows that Petrov received the current passport "in exchange for the damaged one," while the dossier lists the number of that "damaged" passport, which actually never existed.
Further, the case file with this information is also stamped "Don't release information" and signed "s.s." The journalists deciphered the latter abbreviation as "sovershenno sekretno" ["top secret"].
Read alsoTwo Russians suspected of Salisbury poisoning explain their visit to UK in interview to Russia's state media
Earlier, media reports have already mentioned oddities in the numbers of Boshirov's and Petrov's passports – they differ only by one figure. In addition, it is worth noting that both of them bought tickets to London on the eve of their departure, although they said that the trip was pre-planned.
"One can assume why they were in such a rush: a little earlier, on the same day, Yulia Skripal bought tickets to London," reads the investigation.
The authors of the investigation also draw attention to the fact that Petrov and Boshirov's passports were issued by the Federal Migration Service office 770001. It is believed that this unit issues IDs to the privileged ones for bribes as well as to personnel of law enforcement and security agencies.
In a tweet published following the initial release of the first part of the investigation, Bellingcat praised Novaya Gazeta's attention to detail: "Keen-eyed journalists at @novaya_gazeta noticed something we didn't in our Skripal report: the number indicated on Petrov's passport file next to "Don't release information" is the Russian Ministry of Defense. Specifically, where the GRU is headquartered."
On September 5, UK investigtators said that Russian nationals Alexander Petrov and Ruslan Boshirov are accused of poisoning the Skripals.
On September 12, a Kremlin-sponsored TV channel aired an interview with the pair, the day following Vladimir Putin denied their involvement with intelligence agencies and suggested that they come forward with own explanations.