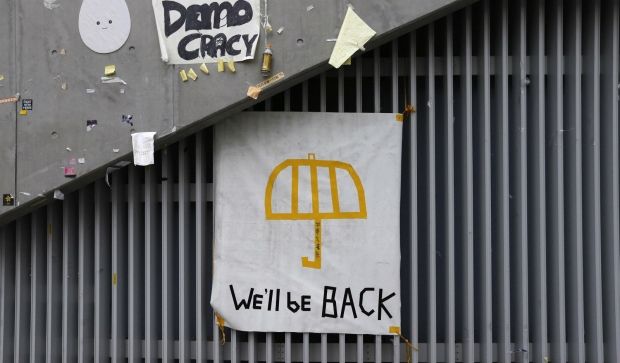 REUTERS
Police detained 37 demonstrators aged 13-76 when they cleared the area, Russian news agency RIA Novosti reported, quoting the Associated Press.
Demonstrations were also held on Wednesday night in Hong Kong against what protesters say is a lack of democracy in the procedure for electing the local authorities. The police used force to disperse demonstrators and detained 12 people.
In June, activists held ten online referendums, requiring the direct election of Hong Kong's chief executive, which were attended by about 800,000 people, which the Chinese government in Beijing branded "illegal."
In late September, the protesters started the Occupy Central campaign, blocking the business center of Hong Kong. In early December, the Hong Kong police demolished completely the activists' camp on one of the main streets of the city in Admiralty district.