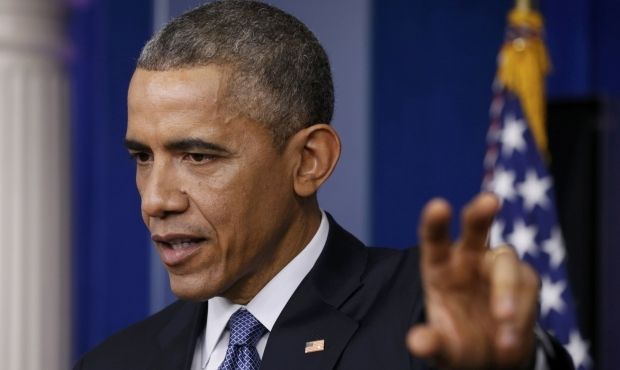 REUTERS
"When we look at an issue like Ukraine, we have to be firm with the Russians, but we have also got to make sure that we have got our own fiscal house in order," Obama said.
"In addition, we've got to make sure that we're doing what we need to do to build our manufacturing base, because ultimately, the big advantage we have with Russia is we have got a dynamic, vital economy, and they do not," Obama said.
"They rely on oil; we rely on oil - and iPads and movies and you name it."
As UNIAN reported earlier, in March 2014 after the introduction of its troops, Russia annexed the Ukrainian territory of Crimea and began to destabilize the situation in the Donbas. Russia has been supplying arms to the so-called Donetsk and Luhansk Peoples' Republics, as well as sending mercenaries and its regular troops to the region.
In view of such actions, the United States, the European Union, Canada, Japan, Australia and several other countries have introduced sanctions against Russia.
In addition, on December 18, the U.S. president signed the "Ukraine Freedom Support Act of 2014", which was previously supported by both houses of Congress. The law provides for the provision of military assistance to Ukraine and suggests introducing new sanctions against the Russian Federation.
On December 19, at his final press conference before the Christmas holidays, Obama said the United States would continue to lead the international community in making Russia stop its aggression in Ukraine.