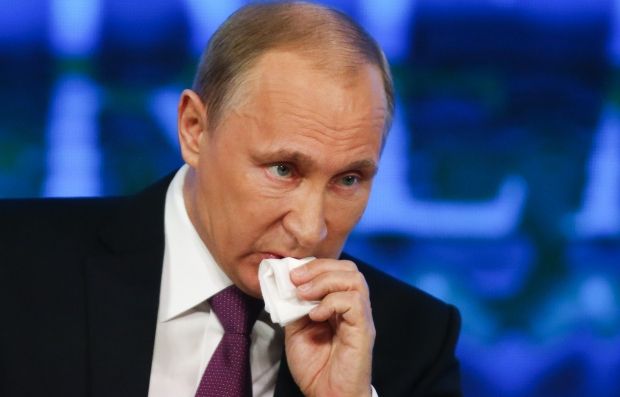 REUTERS
"You'll recall that three or four months ago, everybody in Washington was convinced that President Putin was a genius and he had outmaneuvered all of us and he had bullied and strategized his way into expanding Russian power," Obama said, according to the BBC's Russian Service.
"However, the international sanctions were imposed so that Moscow has become dependent on falling of oil prices on the world market.
"Today, I'd sense that at least outside of Russia, maybe some people are thinking what Putin did wasn't so smart."
As UNIAN reported earlier, sanctions by a number of Western countries, Japan and Australia against Russia have been introduced in several stages since March, when the Russian government annexed the Crimean peninsula after a sham referendum.