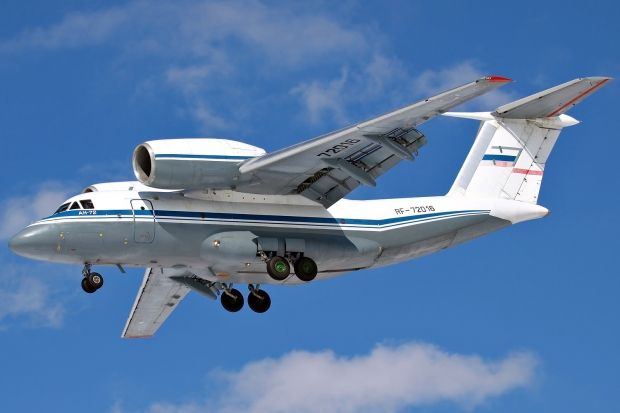 Photo from airwar.ru
According to a report by the Estonian military, on December 25 the country's airspace was violated by a Russian AN-72 reconnaissance aircraft.
"On December 25, the plane crossed into Estonian airspace near Vaindloo Island to a distance of 1.2 nautical miles and stayed [inside the air border] for about a minute. The aircraft's transponder was turned on, and a flight plan was provided in advance," the report reads.
"[But] according to the flight plan, the AN-72 was supposed to fly [only] in international airspace," the headquarters says.
Estonian media say that the Estonian Foreign Ministry intends to present a note of protest to the Russian ambassador due to this airspace violation.
The Russian Defense Ministry has confirmed that it made the flight, but denied the plane had violated the Estonian border.
"On December 25, an AN-72 military transport aircraft of the Russian Ministry of Defense made a scheduled flight from St. Petersburg to Kaliningrad region. The flight passed on a specified route over neutral waters of the Baltic Sea in strict accordance with international rules, without violating the airspace boundaries of Estonia or other countries," the ministry said in a statement.