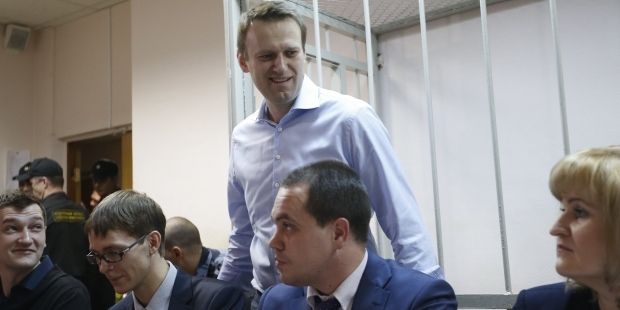 REUTERS
"The sentences given to Alexei and Oleg Navalny are aimed at the suppression and punishment of political activism," the U.S. State Department said, the Russian television Channel Dozhd reported on Tuesday, December 30, with reference to the international news agency Reuters.
Moscow's Zamoskovoretsky Court found Russian opposition leader Alexei Navalny and his brother Oleg guilty in a case of embezzlement of the funds of the Russian subsidiary of the Yves Rocher company.
Alexei Navalny was sentenced to three-and-a-half years of probation and a fine, and Oleg Navalny was sentenced to three-and-a-half years in prison and a fine.
On the evening of December 30, despite being under house arrest, Alexei Navalny went to the center of Moscow to join in a public protest, where he was soon arrested and escorted home by the police. Police also remained outside his residence to ensure he did not attempt to leave again.