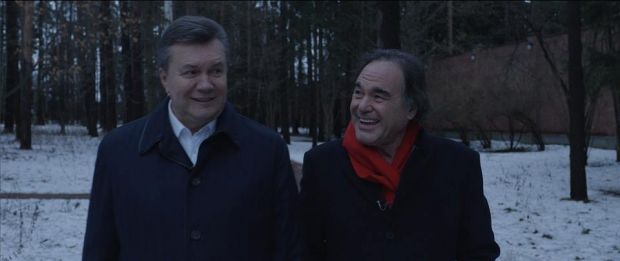 Photo from facebook.com/TheOliverStone
The director even talked to Yanukovych in Moscow, and after four hours of interviews, said he saw signs of CIA involvement in the events on the Maidan.
In his posting, Stone recycled some of the conspiracy theories about the Maidan widely spread in the Russian media. He said he was planning to make a documentary on Yanukovych "produced by Ukrainians."
"Details to follow in the documentary, but it seems clear that the so-called 'shooters' who killed 14 police men, wounded some 85, and killed 45 protesting civilians, were outside third party agitators."
According to the posting, in his film Stone will be guided only by the words of the former president and some members of the law enforcement agencies at the time.
According to Stone, quoting Yanukovych, some third parties were guilty of the killings on the Maidan, which were brought into the center of Kyiv with the assistance of the West.
"Many witnesses, including Yanukovych and police officials, believe these foreign elements were introduced by pro-Western factions-- with CIA fingerprints on it," Stone said.
In sharp contrast to the accounts of the events in Kyiv and Ukraine widely available in the Ukrainian and international media, Stone also said in his Facebook posting that "well-armed, neo-Nazi radicals forced Yanukovych to flee the country with repeated assassination attempts."