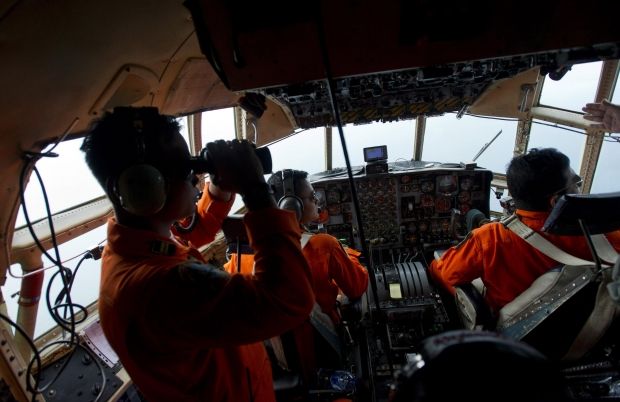 REUTERS
Only six dead bodies have been found so far, including that of a flight attendant. The plane went missing on Sunday.
On Wednesday, the search team focused their efforts on the area where wreckage from the aircraft was found the day before. As reported earlier, the rescuers found the bodies of two women and one man.
Hospitals in Surabaya are ready to receive the bodies of the crash victims. The recovery work is being complicated by strong wind and heavy seas. There were 162 people on the plane.
The operation to search for the wreckage of the AirAsia airliner has involved rescuers from Australia, Singapore, Malaysia, South Korea, Japan, New Zealand and the United States.
The Airbus took off from the airport in the Indonesian city of Surabaya for a flight to Singapore on December 28. After less than an hour the pilot asked for permission to change the course and altitude due to poor weather conditions.
After that, the airliner disappeared from radar screens without making any distress calls.