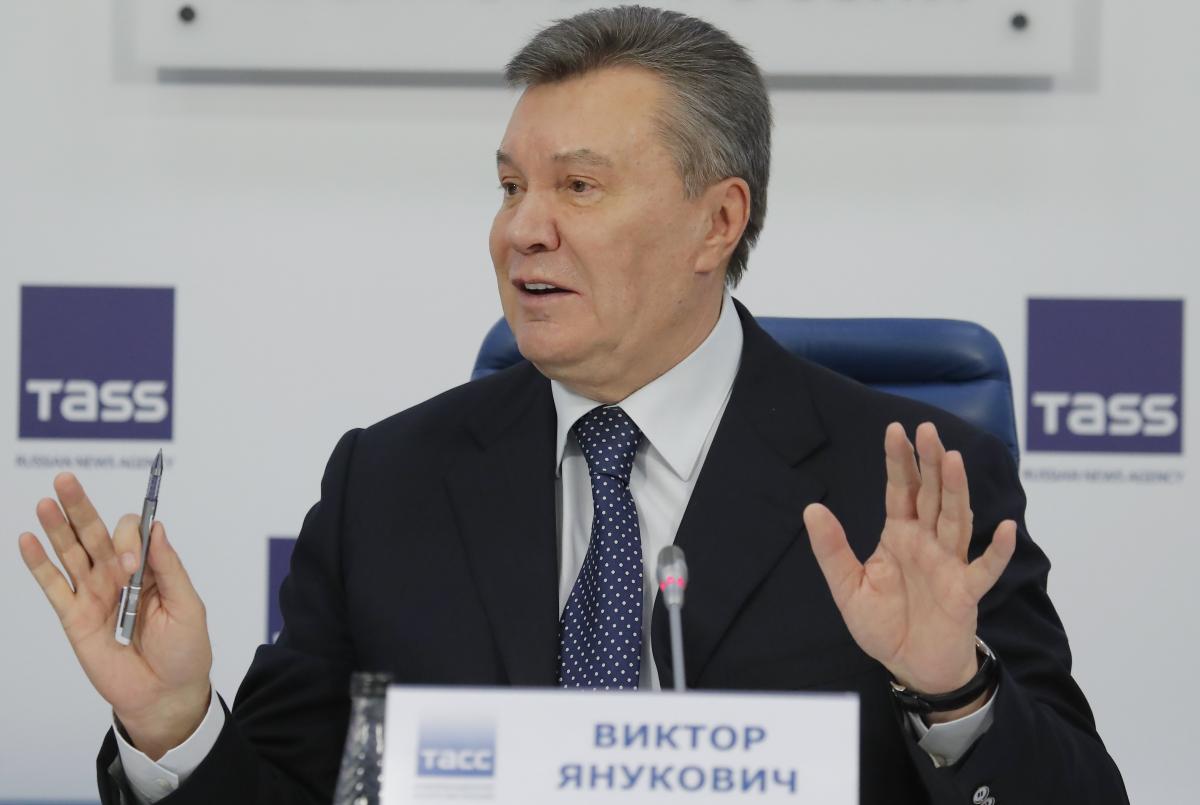 Disgraced ex-president of Ukraine Yanukovych / REUTERS
One of the suspects in the poisoning of Sergey and Yulia Skripal, "Ruslan Boshirov," who was identified by investigative-journalism website Bellingcat as Colonel of Russia's Main Intelligence Directorate (also known as GRU) Anatoliy Chepiga, reportedly headed an operation to "evacuate" ex-president of Ukraine Viktor Yanukovych to Russia amid Euromaidan events in February 2014.
"Chepiga-Boshirov took part in the evacuation of Yanukovych to Russia. At least my sources claim so. He and his special forces unit arrived at the residence of Yanukovych in Mezhyhirya. He was there, guarding him [Yanukovych]. They transported him from there to Crimea and further to Russia," former Russian journalist of the Center for Investigation Management Sergey Kanev, who took part in a probe by The Insider and Bellingcat into the suspects in the Skripals case told Ukraine's Hromadske news outlet.
According to Kanev, it was for that special operation that Chepiga was decorated the title of "Hero of Russia." The investigator said that Alexey Dyumin, a former security guard of Russian President Vladimir Putin, also received the "Hero of Russia" award for the "evacuation" of Yanukovych from Ukraine.
"Then that man worked for the Ministry of Defense, and now he is governor of Tula region. Everyone speaks about Dyumin as Putin's successor. I also know that the people who later formed the backbone of Private Military Company (PMC) Wagner also got awards for Yanukovych's evacuation," Kanev said.
Read alsoBellingcat: Skripal suspect Boshirov identified as GRU Colonel Anatoliy Chepiga
The journalist promised that he would publish a detailed investigation into the facts of Chepiga-Boshirov's participation in a special operation concerning the flight of Yanukovych from Ukraine.
Yanukovych's lawyer, Alexander Goroshinsky, who recently joined the case, told Hromadske that he knew nothing about Russian special operations forces' involvement in the "evacuation" of Yanukovych.
He also said he did know anyone with such names as Chepiga and Boshirov.
"I have not studied this issue. There is nothing in the materials given to the court on this. I haven't read all the materials, but in those which I have, I haven't read anything [about this,]" the lawyer said.
The prosecutor in the Yanukovych treason case, Ruslan Kravchenko, said that he could neither confirm nor deny the participation of Chepiga-Boshirov in the "evacuation" of the ex-president, because the investigators were not aware who of the Russians had participated in that operation.
Investigative journalists also found out that Chepiga was a highly decorated GRU officer with the "Hero of Russia" title for participation in the Chechen war and a certain "peacekeeping mission" in 2014, which is probably the Russian invasion of Donbas, eastern Ukraine.