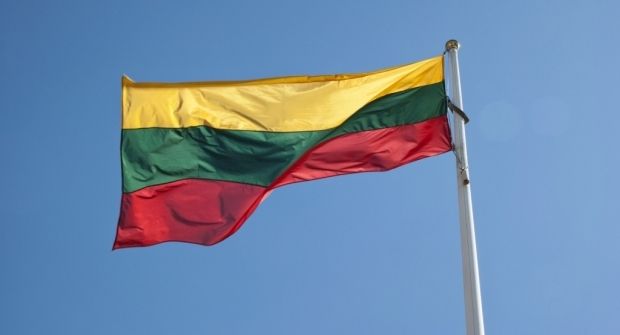 The ferry was heading to the Lithuanian port town of Klaipeda / Photo from levashove.livejournal.com
A ferry with 335 people on board was on fire in the Baltic Sea after an explosion in the engine room, the Lithuanian military has said.
The military sent a helicopter to the ferry and has two more on standby if needed, a spokesman for the country's air force said, The Independent reported.
The ferry was heading to the Lithuanian port town of Klaipeda from Kiel, Germany.
It sent out a distress call at 10.45am (GMT) while in international waters off Kaliningrad, Russia's Baltic Sea exclave between Poland and Lithuania. 
Lithuania's Defence Ministry said "the fire has been extinguished" and that four Lithuanian military ships were heading towards the ferry and will reach it by 3pm (GMT).
Read alsoTwo people injured in grocery store blast in Russian-occupied Donetsk
Russian state news agency Tass quoted Andrei Permyakov, head of the sea rescue coordination centre in Kaliningrad, saying rescuers from Lithuania, Russia and Poland responded. 
However, a Danish ferry company gave a conflicting account, saying 294 passengers were stranded after an engine breakdown in the Baltic Sea.
DFDS said the malfunction aboard the Regina Seaways produced smoke, which triggered the ship's fire extinguishing system in the engine room.
No passengers or crew members were injured, according to a statement. 
The company said passengers were assembled at muster stations in preparation for a possible evacuation, but it wasn't necessary because the "situation is under control."
The statement said the extent of the damage was not yet fully known, and it is not yet clear whether the ship can continue on its own or with tugboat assistance.