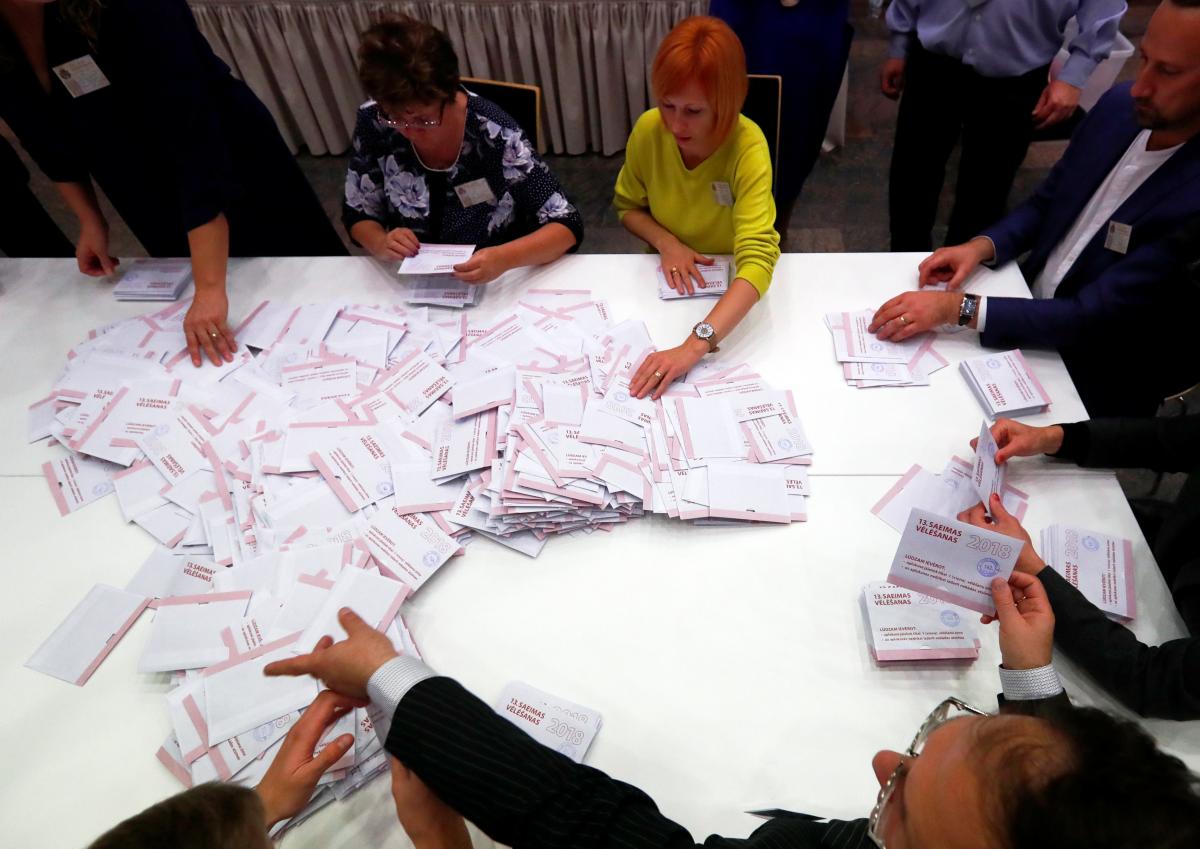 REUTERS
A pro-Russia party has won the most votes in Latvia following Saturday's general election.
The Harmony party polled 19% with the pro-EU For Development party taking 12% and two populist parties, the KPV LV and the New Conservatives winning 27% between them, The BBC said.
In the past, parties have formed pacts to keep Harmony out of government.
Read alsoLatvia, Estonia to demand damage recovery for Soviet occupation
Commentators say Harmony might now be able to form a government if it joins forces with the populist parties.
It will hold 24 seats in the 100-seat parliament, with the New Conservatives on 16 and KPV LV on 15.
"No coalition combination is possible without Harmony that would appear able and stable," Nils Ushakovs, Harmony chairman and mayor of the capital Riga told the Leta news agency.
Prime Minister Maris Kucinskis's governing coalition comprising the Union of Greens and Farmers, the National Alliance and the Unity party only won about 27%.
Their support was hit by public dissatisfaction over the fight against corruption and money-laundering - both key campaign issues.
Latvia shares a border with Russia and about a quarter of its 2.2 million population is Russian-speaking.
The Baltic state is a member of both NATO and the EU putting it on the front line of the increasingly tense relationship between the West and Moscow.
NATO has more than 1,000 troops in the country.
Harmony has said it wants Latvia to stay in the EU and NATO but to have closer economic ties with Russia.
Coalition talks could now last for several weeks.