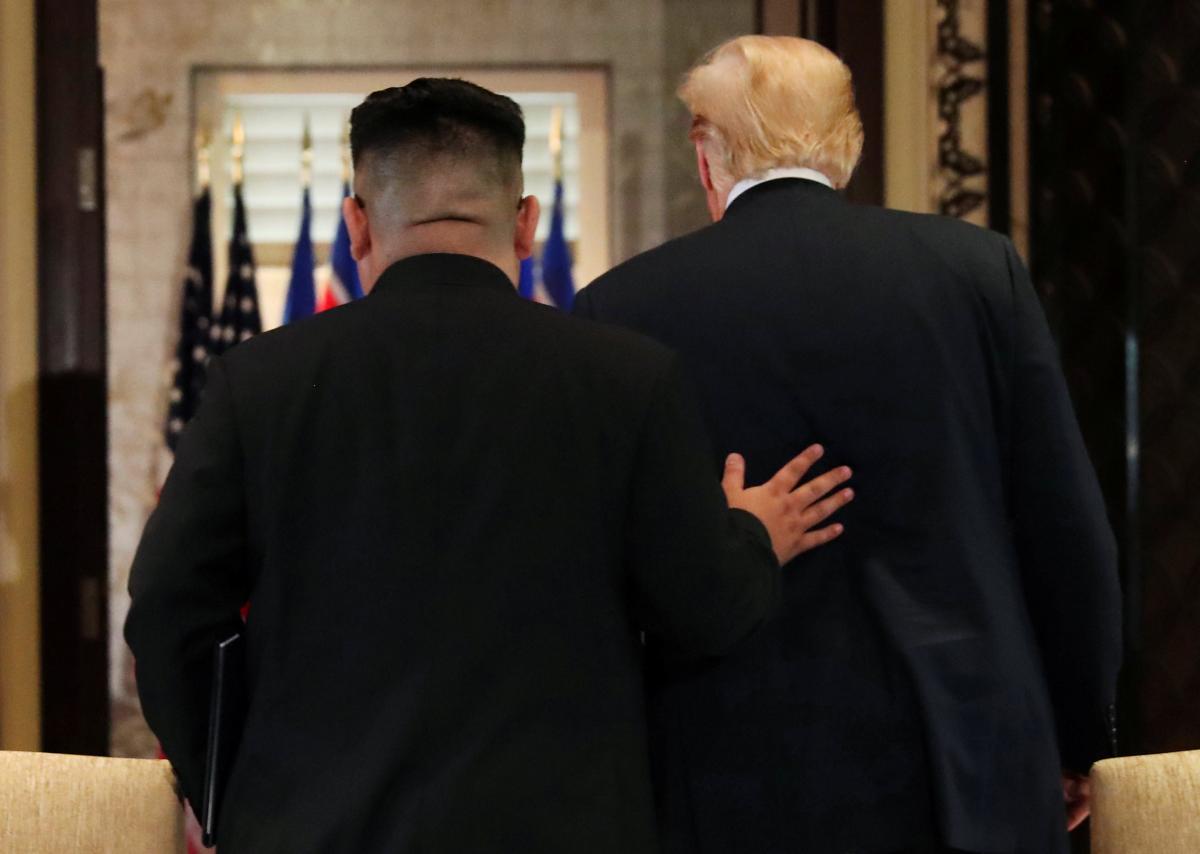 REUTERS
U.S. President Donald Trump said on Tuesday his second summit with North Korean leader Kim Jong Un would be held after U.S. congressional elections on Nov. 6.
Speaking to reporters as he flew to Iowa for a political rally, Trump said: "It'll be after the midterms. I just can't leave now," as reported by Reuters.
Earlier on Tuesday, Trump told reporters that plans were being made for his second summit with Kim and that he thought "incredible" progress had been made in U.S. talks with the long-isolated North Asian country.
Read alsoNikki Haley resigns as Trump's UN ambassador - media
He said Secretary of State Mike Pompeo had very good talks with Kim over the weekend and that three or four locations were being considered.
Pompeo echoed Trump's comments when he spoke briefly to reporters during a Tuesday afternoon visit to the White House.
"While there's still a long way to go and much work to do, we can now see a path where we will achieve (our) ultimate goal, which is the full and final verified denuclearization of North Korea," he said.
Trump and Kim held a historic first summit in Singapore on June 12 at which Kim pledged to work toward denuclearization of the Korean peninsula. His actions have fallen short, however, of Washington's demands for a complete inventory of its weapons and facilities and irreversible steps to give up its nuclear arsenal, which could threaten the United States.