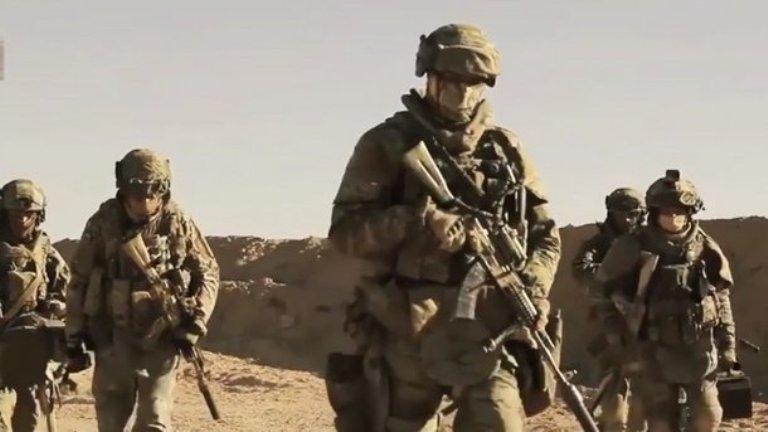 rossaprimavera.ru
The Ukrainian Security Service, SBU on Monday published a list of 206 individuals who it claimed have been fighting for private military company Wagner in Syria and eastern Ukraine, among them three Moldovan citizens.
The new name revealed among the Moldovan fighters on the list was 47-year-old Serghey Prida from Soroca in north-east Moldova, Balkan Insight reported.
Prida was listed alongside two Moldovans who have been named previously - Veaceslav Apostol, who has already been killed in Syria, and Radu Donciu, an active fighter with the Wagner unit. The men's names could not be independently verified.
"Wagner's mercenaries are instruments of Russia's hybrid aggression against the rest of the world," the SBU said.
Read alsoUkraine names Moldovan fighting for Russian paramilitary unit – media
Moldova's Security and Intelligence Service, SIS, told BIRN in April 2018 that it has identified 62 people from the country as taking part in mercenary activities in Ukraine.
Recruitments of mercenaries began after Russia's annexation of Crimea in March 2014 and amid the conflict in eastern Ukraine between Ukrainian and pro-Russian separatist forces.
"Evidence about these persons was handed over to the Prosecutor's Office of Moldova. It is worth mentioning that 17 mercenaries have been convicted by the courts of Moldova," the SIS said in April 2018.
Wagner, an Argentine-registered private military company, employs mercenaries who are believed to have played an important role in battles fought by pro-Russian separatists in eastern Ukraine and, from 2016, also in Syria.
Russian officials have long admitted the presence of volunteer fighters in the Donbass region of eastern Ukraine, and in Syria, where Moscow supports the Damascus government but denies any links to the private company Wagner.
Read alsoRussia sends troops, missiles into Libya in bid to enforce stranglehold on West – media
An investigation by RISE Moldova has also shown how Moldovan citizens have opted to fight both for the separatists in Donbass but also for Ukrainian battalions, some for money and others for ideological reasons.
Russia has recruited fighters from all over Moldova, but many come from the breakaway region of Transnistria and some from the Gagauzia autonomous region inside Moldova, according to RISE Moldova.
Ukraine also expressed irritation in 2017 about Belgrade's failure to stop Serbians from fighting for pro-Russian separatists in eastern Ukraine.
Ukrainian Foreign Minister Pavlo Klimkin called on Serbia in November 2017 to respect his country's sovereignty and territorial integrity by taking action to stop its citizens joining separatist forces.
In December 2017, Ukraine's security service issued arrest warrants for six alleged Serbian mercenaries. The Kyiv authorities maintain that almost 300 Serbs are still fighting in separatist-controlled areas.
The Wagner company has also a so-called Serbian platoon allegedly led by a Bosnian Serb, Davor Dragolobovic Savicic, 42, nicknamed 'The Wolf' by his men for his courage and strength.