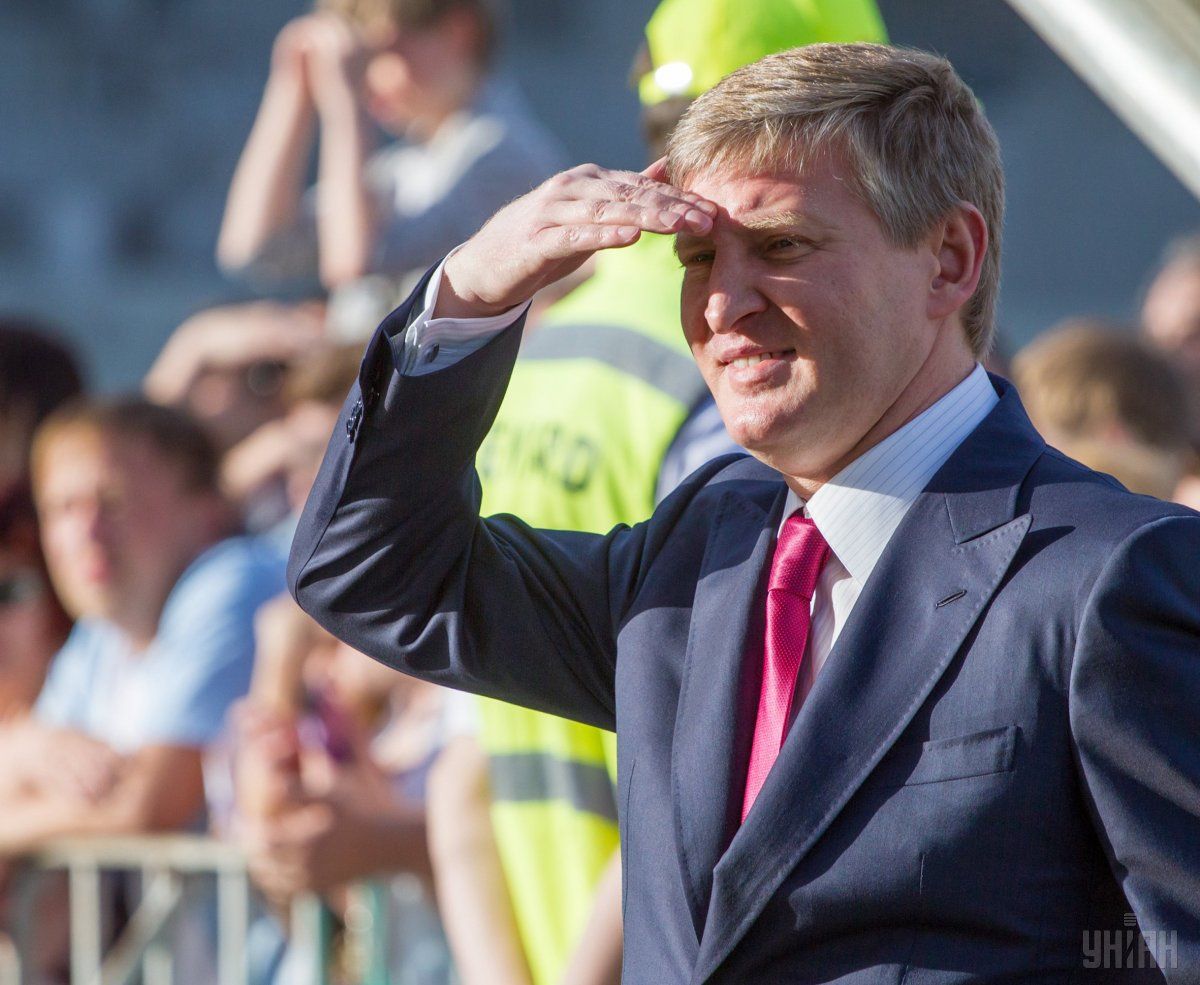 Photo from UNIAN
As tanks, artillery and combat troops streamed from Russia into Ukraine in 2014, the United States government dispatched a multiagency team of technical experts to Kyiv to help the fragile government there shore up its energy supply for the coming winter.
The head of that team, William N. Bryan, was a career civil servant with an expertise in energy infrastructure and security, according to The New York Times.
But he was a neophyte when it came to the notoriously factional and corrupt world of Ukrainian politics. And it was not long before American and Ukrainian government officials began raising concerns that he was being co-opted by a Ukrainian company seen as aligned with a prominent oligarch.
Concerns grew when Mr. Bryan later joined a consulting firm that pursued business proposals with the company.
Now, four years later, those relationships are attracting new scrutiny as Mr. Bryan awaits a Senate confirmation vote to become President Trump's homeland security under secretary for science and technology.
Mr. Bryan said he followed all the rules and made very little money from the private business with Ukrainian entities.
Read alsoManafort's ex-business partner Gates: Ukrainian clients wire millions of dollars to account in Cyprus
But his case is the latest to highlight growing concerns about foreign influence on American politics and government, not least from wealthy, powerful Ukrainian interests. And it focuses new attention on the employment designation granted to Mr. Bryan by the Obama administration for part of his tenure in Ukraine, that of "special government employee," a status that allows high-level officials to maintain outside employment.
As part of the confirmation process, the Senate is examining Mr. Bryan's relationship with the founders of the Ukrainian company, the Energy Industry Research Center, and his work for the Ukrainian government-owned gas company, Naftogaz.
A federal investigative agency is looking into a former colleague's accusations that Mr. Bryan used his Energy Department position to try to steer government funds to the center, which United States and Ukrainian officials believe to be aligned with Rinat Akhmetov, a billionaire oligarch who maintains close connections to pro-Russia political forces in Ukraine.
A copy of a whistle-blower complaint filed by Mr. Bryan's former colleague has been requested by the special counsel, Robert S. Mueller III, who has delved into Ukrainian political consulting as an offshoot of his investigation into Russian interference in the 2016 election.
Mr. Bryan has not been charged with any wrongdoing. In an interview, he said that he "never made a dime off any of the people I knew from the Ukraine, deliberately, because I didn't want to violate any of the ethics rules."
Mr. Bryan, 59, has spent most of his adult life in public service, including 17 years in the Army, followed by five years in civilian roles at the Defense Department before joining the Energy Department about a decade ago. He was eventually named a senior adviser in the department's international affairs division, which oversaw the Ukraine work.
During some of the period being scrutinized, Mr. Bryan was designated a "special government employee." The job category is intended to permit the government to place experts on the federal payroll for a limited period while allowing them to continue earning money in the private sector. But it has regularly generated controversy over real or perceived conflicts of interest under both Mr. Trump and his predecessors.
Read alsoManafort wanted to galvanize 'Obama jews' against Ukrainian politician as part of lobbying work – media
While operating under that designation at the Energy Department, Mr. Bryan was affiliated with a Virginia consulting firm, ValueBridge International, and he remained with the firm after he left the Energy Department in mid-2016.
The whistle-blower complaint against Mr. Bryan was filed by Robert Ivy, who worked with Mr. Bryan on the Ukraine project when both men were officials at the Energy Department.
Mr. Ivy, who remains employed by the Energy Department, filed the complaint last month with the United States Office of Special Counsel, a federal agency that investigates whistle-blower complaints.
Mr. Ivy's lawyers also provided the complaint to Democrats on the Senate Homeland Security and Governmental Affairs Committee, which has referred the complaint to the Department of Homeland Security for review and asked Mr. Bryan a series of written questions about his Ukraine work after an August confirmation hearing at which the matter was not broached.
The complaint, which was obtained by The New York Times, accuses Mr. Bryan of violating ethics rules by working on matters in which he had a financial interest, and of shaping Energy Department policy to benefit Mr. Akhmetov and his allies in exchange for "valuable promises of future private business dealings."
NYT says Mr. Akhmetov, whose net worth is estimated to be $5.7 billion, looms large over Ukrainian politics — and he in some ways set in motion the sequence of events that resulted in the special counsel's case against Mr. Trump's former campaign chairman, Paul Manafort.
Mr. Manafort was convicted on eight counts of tax and bank fraud in August and he pleaded guilty to other crimes last month related to his work in Ukraine between 2005 and 2015. He was recruited to do political work in the country by Mr. Akhmetov, who hired Mr. Manafort as a consultant for his industrial businesses, before persuading him to work for the Russia-aligned politician Viktor F. Yanukovych, whose career Mr. Akhmetov had financed.
When Mr. Bryan's team arrived in Kyiv in late 2014, Ukraine was in crisis, with Mr. Yanukovych having fled the country amid mass protests and Russia having annexed Ukraine's Crimea peninsula. Pro-Russia forces were fighting for control of eastern Ukraine, where the country's coal supply was concentrated, and Russia had cut off natural gas supplies to Ukraine.
The mission in Ukraine was to help the country's newly elected pro-Western government by laying out road maps to stabilize energy supplies headed into the winter, and ultimately to increase transparency and free-market competition in its energy sector, which had become a hotbed of corruption.
Mr. Akhmetov — whose holding company, DTEK, controlled a significant share of his country's coal, gas and electrical supplies — bristled at reform efforts being undertaken by the new government, which promised a "de-oligarchization" of the economy.
Read alsoNaftogaz names Plan B in case of Nord Stream 2 launch
And, as the team in Ukraine prepared for its second winter in 2015, some Ukrainian and American officials began questioning whether Mr. Bryan was carrying water for Mr. Akhmetov. They specifically raised concerns about Mr. Bryan's reliance on data, analysis and recommendations provided by the Energy Industry Research Center, a company widely seen as aligned with Mr. Akhmetov and sometimes in conflict with American priorities for helping Ukraine's government reduce oligarchs' influence and stand up to Russia.
Mr. Bryan's team steered $119,000 in United States government funds to the center even as other government officials expressed concerns about the company, according to government budgeting documents, correspondence and interviews.
In August 2015, the Ukrainian energy minister at the time, Volodymyr V. Demchyshyn, wrote a letter to Energy Secretary Ernest Moniz voicing some of those concerns, and asserting that the center was funded at least partly by Mr. Akhmetov's holding company.
The same month, Dmytro Vovk, then the chairman of the Ukrainian energy regulatory commission, emailed an American official asserting that "after conducting screening" on the center, "one can state that their views are biased."
American officials took the concerns seriously, with one flagging them for an Energy Department political appointee.
Vadym Glamazdin, a founder of the Energy Industry Research Center who worked closely with Mr. Bryan in Ukraine, said the company "has absolutely no connections to Akhmetov." He said he remains friends with Mr. Bryan, and praised his work in Ukraine as selfless. "We were able to get through the winters of 2014 and 2015 to a great extent because of the work of Bill and his team, and I, as a Ukrainian, am grateful for what they did for us."
Mr. Bryan said he was referred to the center by the Ukrainian government, but had nothing to do with allocating government funds to it.