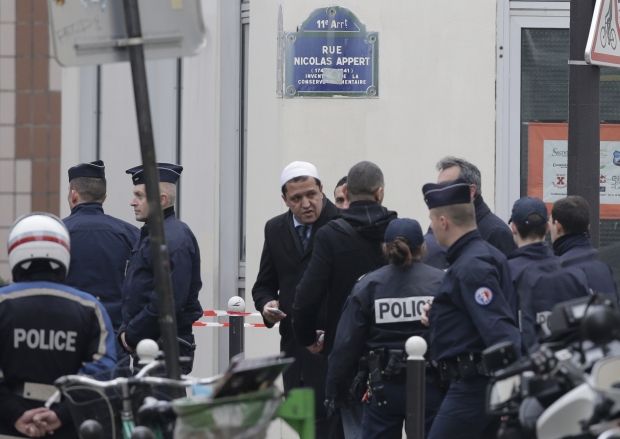 REUTERS
"Before the attack the terrorists turned to the passers-by, asking them to tell the media that they were members of a terrorist group," Le Bechet said, according to Russian news agency RIA Novosti.
"According to them, we had to tell the media that this was done by the Al-Qaeda group in Yemen," Le Bechet said.
As reported earlier, in an attack on the office in Paris of French satirical newspaper Charlie Hebdo on Wednesday, 12 people were killed and more than twenty wounded.
Police say there were three attackers, all of whom managed to escape from the scene of the crime.
The newspaper has repeatedly published caricatures of the Prophet Muhammad, outraging some Muslims. The office of the newspaper was firebombed in 2011.