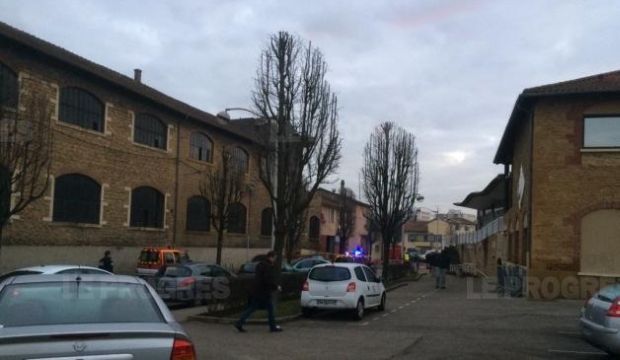 Photo from le progres
The incident occurred on January 8 at about 0600 local time, lenta.ru reports. No casualties have been reported. The scene of the accident has been closed off. It is not yet known what caused the explosion.
"This is a crime. I am afraid that this is connected to the dramatic events that took place on Wednesday," the town's mayor, Bernard Perrut, was quoted as saying on radio station Europe 1.
Meanwhile, a shooting occurred on the outskirts of Paris on the morning of January 8, when an armed man shot and wounded a police officer in Montrouge. The gunman was initially reported to have been arrested, but later Interior Minister of France Bernard Kouchner said the man had escaped the scene of the shooting.
As earlier reported, on Wednesday, January 7, gunmen attacked the Paris office of Charlie Hebdo, a weekly satirical magazine known for lampooning radical Islam, killing 12 people, including the newspaper's chief editor and two police officers.